Can hit 100 km/h from standstill as quickly as in just 4.2 seconds.
The Porsche Boxster has been given a facelift along with a new branding. The roadster has now been incorporated into the new 718 series as the Porsche 718 Boxster, and made its debut at the 2016 Geneva Motor Show today.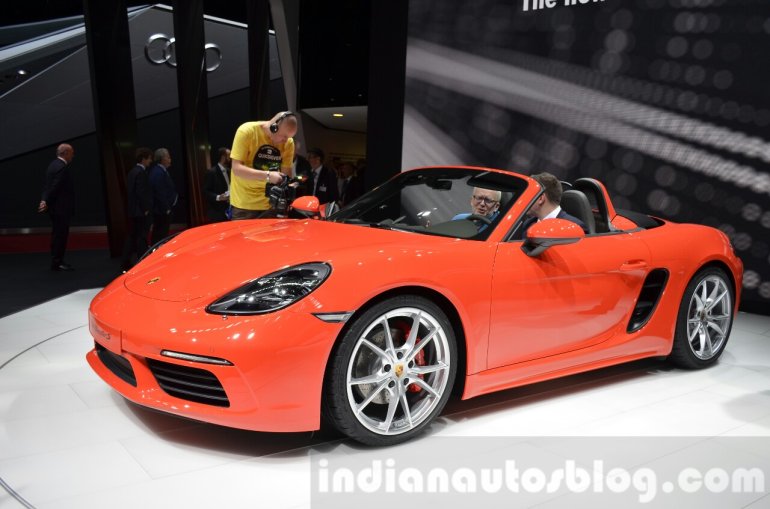 With an updated design, the facelifted model gets new exterior features like new bi-xenon headlights with integrated LED daytime running lights (or optional LED four-point daytime running lights) on the front; new, independently styled wings new 19-inch wheels (or optional 20-inch wheels), and side sills on the sides; and redeveloped tail lights that are differentiated with 3D LED technology and four-point brake lights.
The chassis has been re-tuned and stronger brakes are being offered now. The Porsche 718 Boxster is powered by a 2.0-litre turbocharged four-cylinder engine that produces 220 kW (300 hp) and 380 Nm of torque, while the Porsche 718 Boxster S has a 2.5-litre turbocharged four-cylinder engine that churns out 257 kW (350 hp) and 420 Nm of torque.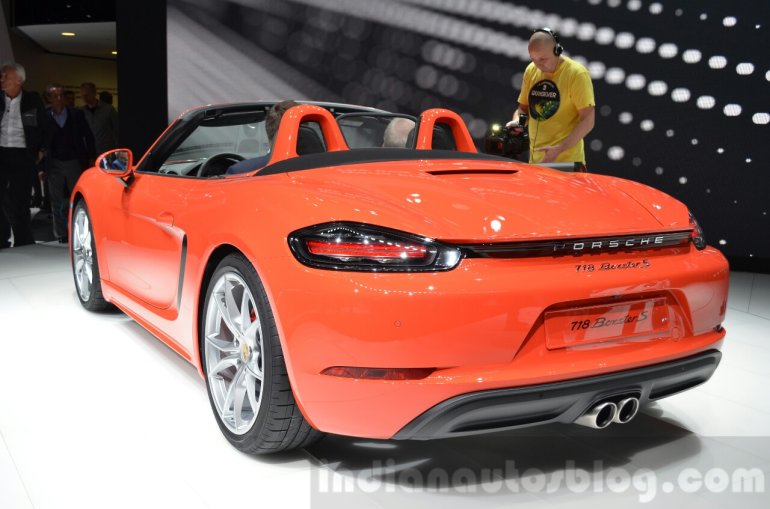 A 6-speed manual transmission is standard for the 718 models, but a Porsche Doppelkupplungsgetriebe (PDK) will be available as an option. A Sport Chrono Package for better performance can also be specc'd. PDK-equipped models feature a Sport Response Button to allow the driver to configure the responsiveness of the engine and transmission.
The 718 Boxster equipped with PDK and Sports Chrono Package can reach from 0-100 km/h in 4.7 seconds and go further up to 275 km/h. The PDK and Sports Chrono Package-equipped Porsche 718 Boxster S sprints from 0-100 km/h in 4.2 seconds and maxes out at 285 km/h.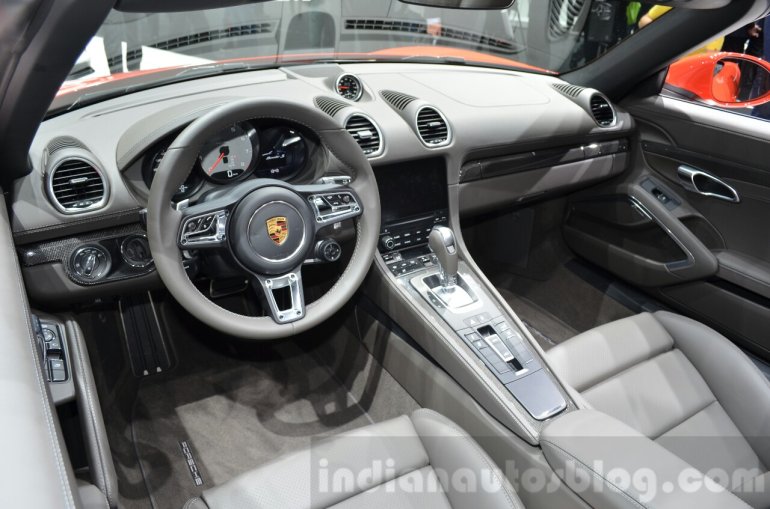 Both models will go on sale from April 30 in Europe. In Germany, the Porsche 718 Boxster is priced from €53,646 and the Porsche 718 Boxster S is priced from €66,141.