A new report says that only five EV manufacturers have successfully complied with the FAME-II subsidy guidelines. Electric two-wheeler sales witnessed a sharp decline in the April-June quarter (Q1 FY2019-20).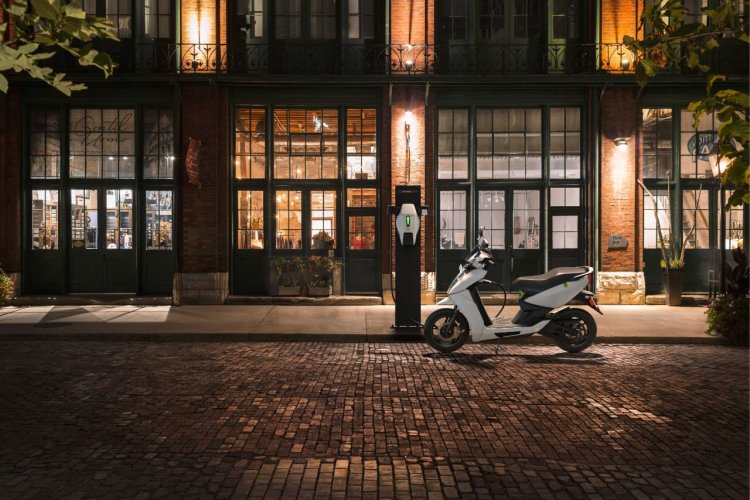 Also Read: Srivaru Motors to launch Prana performance electric bike soon
Regular readers would know that the FAME-II scheme has stricter norms than the FAME-I. In fact, a CRISIL report from April this year stated that 95% electric scooters in the country (as of April 2019) would not comply for the FAME-II subsidy. Only five electric two-wheeler brands – Ather Energy, Ampere, Okinawa, Jitendra Electric Vehicles, and Hero Electric – have complied with the FAME-II guidelines and have benefitted from the subsidy. In comparison, 88 models from 18 manufacturers were eligible under the FAME-I guidelines.
Speaking about the low number of manufacturers complying with the FAME-II guidelines, Sohinder Gill, Chief Executive of Hero Electric and Director General of Society of Manufacturers of Electric Vehicles, said:
(Sourcing) batteries was the biggest problem because nobody was making (lithium-ion) batteries in India. Now there are two or three manufacturers who are making batteries.
To give you a recap, the new eligibility criteria for the FAME subsidy was announced on 28 March 2019. The ministry announced revised parameters such as acceleration, minimum top speed, range per charge and energy consumption efficiency. As per the new guidelines, electric scooters should have a minimum top speed of 40 km/h and a range of at least 80 km per charge. The new guidelines also mandated the inclusion of regenerative braking (excluding e-rickshaws and e-carts).
Electric vehicle manufacturers have received the benefits of the revised GST rate. The GST council reduced the GST rate for electric vehicles from 12% to 5%. Ather Energy and Okinawa Autotech have already passed the benefits of FAME-II subsidy and revised GST rates to their consumers with revised, lower prices.
Ather Energy's entry-level electric scooter, the 340, is now available at INR 1,02,460. The company's flagship product, the 450, retails at INR 1,13,715 – both on-road Bangalore prices. Okinawa Autotech's Lead Acid range received an INR 2,500-4,700 price-cut post the GST reduction. The Li-ion range from the electric two-wheeler brand got cheaper by INR 3,400-8,600 after the GST rate cut.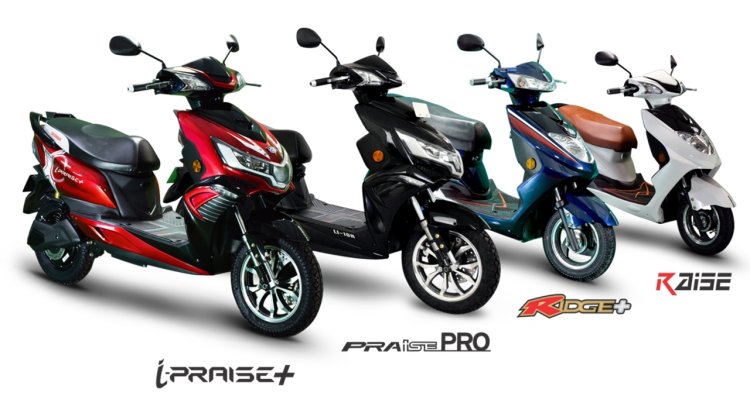 Also Read: Revolt RV 400 electric motorcycle receives over 2,500 pre-bookings
While electric vehicles benefit from revised GST rates and other tax benefits, Ministry of Road Transport & Highways (MoRTH) has proposed an increase of Registration Charges of new vehicles (with internal combustion engine) by 10 to 20 times. The proposed changes to registration (and the current rates) are listed in the table below:
| | | |
| --- | --- | --- |
| Vehicle Class | Proposed Registration Fee | Current Registration Fee |
| Two-wheelers | INR 1,000 | INR 50 |
| Cars | INR 5,000 | INR 600 |
| Trucks/buses | INR 20,000 | INR 1,500 |
| Medium good/passenger vehicles | INR 20,000 | INR 1,000 |
[Source: economictimes.indiatimes.com]