The test mules of the Nissan Terrano has started surfacing on Chennai's roads lately as it inches towards production.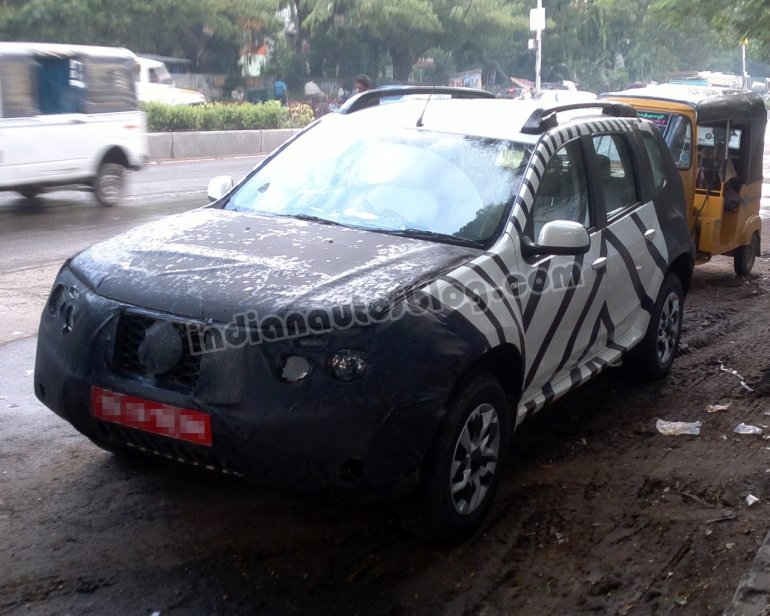 The compact crossover which is essentially a Renault Duster sports some comprehensive sheet metal changes unlike the previous badge engineered examples of the Renault-Nissan Alliance.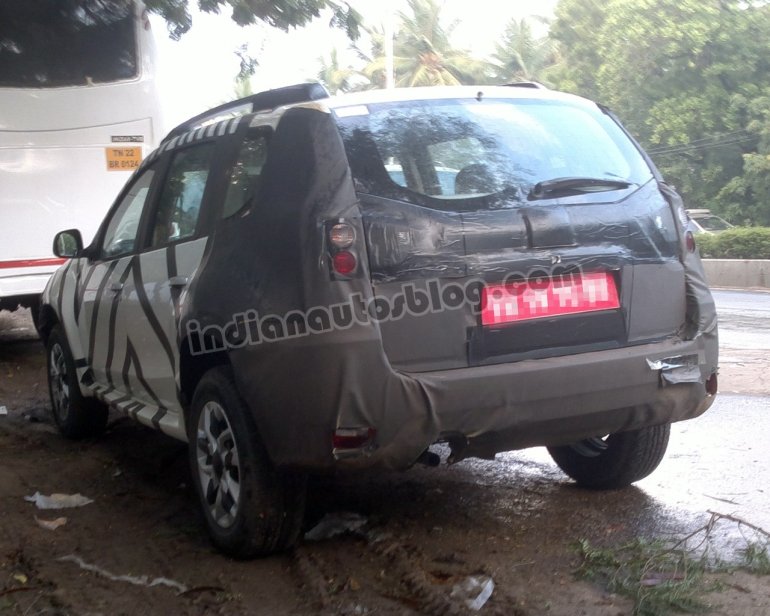 Here are a set of spyshots of not one, but two Nissan Terranos which were caught by one of our readers in Chennai.
As confirmed by our earlier spyshots, the Nissan Terrano features rectangular central AC vents. The steering wheel is same as that of the Duster but has silver accents. The rest of the dashboard is fully hidden from view suggesting there could be extensive changes.
More on Page 2.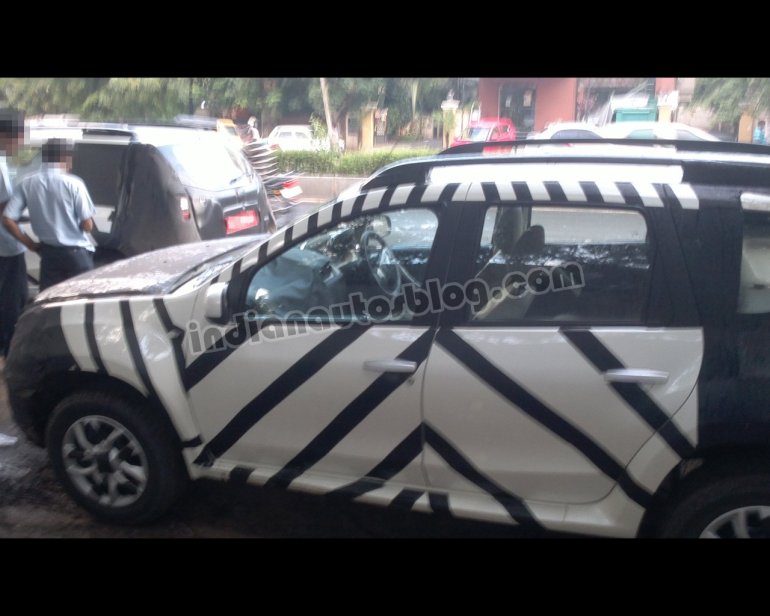 The front fascia gets a 'Nissan' identity thanks to the wider honeycomb meshed front grill. When viewed from the side, the car looks very similar to the Duster but note the crease running through the lower part of the doors. Under the camouflage, you can see the taillights that were previewed by the official sketches revealed a couple of weeks ago. The two test mules adopted two different alloy wheel patterns, reports our reader.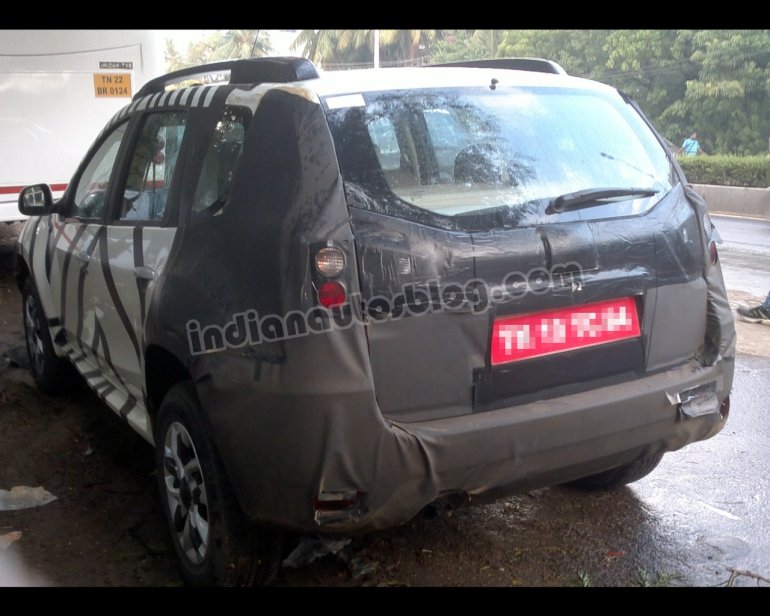 Expect the Terrano to have a price premium of about Rs. 50,000 over the Duster since some amount of royalty fees would have to be paid by Nissan.
Nissan Terrano Spyshot Gallery