A Nissan Note e-Power test mule was recently spied in India, courtesy Motoroids. Alleged Nissan Note e-Power test mules have appeared on our roads several times before, but this is probably the first time it has been spotted with an 'e-Power' badge on the tailgate and the exclusive Premium Corona Orange body paint.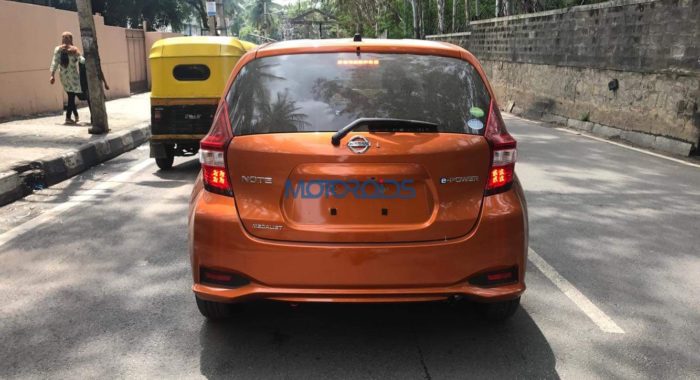 Nissan has not camouflaged the test mule, clearly indicating that the company may not evaluating the Nissan Note for India. The e-Power system of the car may be the one undergoing testing. The Nissan Note e-Power is a series hybrid, meaning that it is an electric car that uses a combustion engine as a generator.
The Nissan Note e-Power's front wheels are driven by the EM57 electric motor that generates 109 PS and 254 Nm of torque. There's a small 1.5 kWh battery to run this electric motor. The main power source is the HR12DE 1.2-litre three-cylinder petrol engine good for 79 PS and 103 Nm of torque. It charges the battery, eliminating the need for an external charger.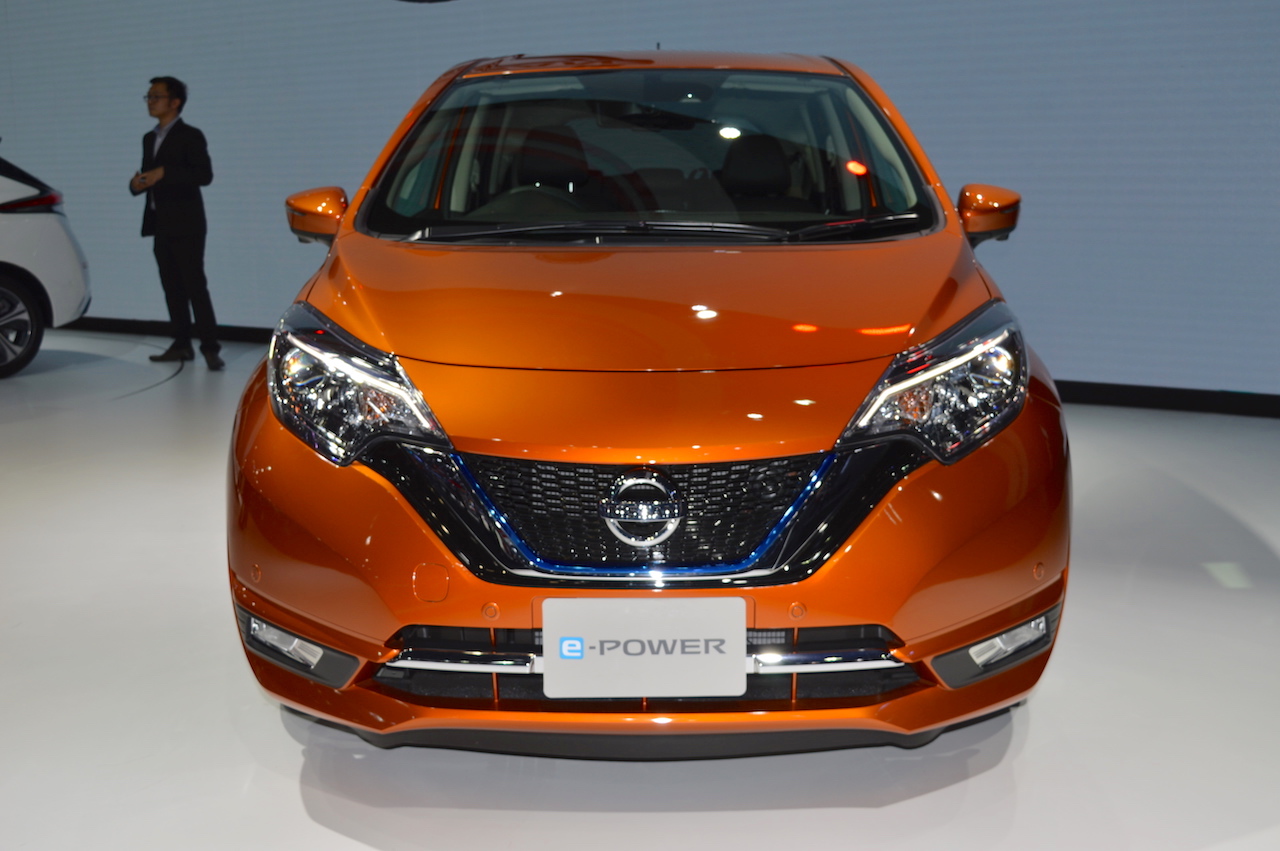 Also See: 2018 Nissan Leaf at 2017 Thai Motor Expo – Live
The petrol engine does not transmit power to the wheels and runs in its optimal state. The e-Power system delivers massive torque almost instantly and operates quietly, offering a driving experience like that of a zero-emissions EV. The Note e-Power has a fuel economy rating (JC08 test cycle) of up to 37.2 km/l.
[Image Source: Motoroids]