Don't get your hopes up as Kolkata, as it has proved a few times in the past, is a bridge for premium SUVs, sedans and trucks to pass through to Bhutan and other parts of North East Asia. We've seen the new Toyota RAV4, the Hyundai ix35 and even the new Mitsubishi Lancer on Kolkata yards, or being driven across the border to meet their buyers.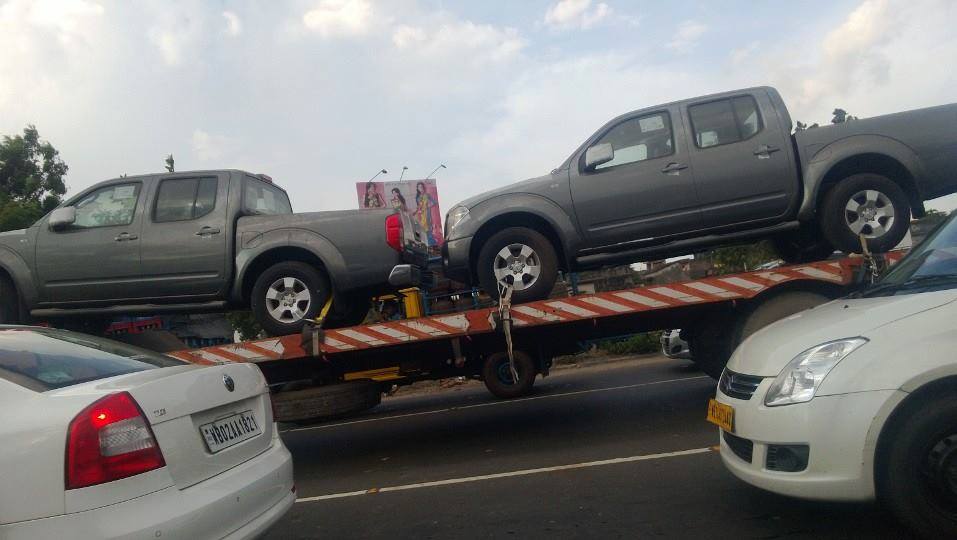 Our reader Avirup Basu shared this image of two Nissan Frontier pickups loaded on a flatbed, somewhere in Kolkata. Like those other catches, the Frontier's final destination must be Bhutan, as lifestyle pickup trucks have no business in India.
Homegrown players like Mahindra and Tata Motors, with locally manufactured, sub-10 lakh rupee products, couldn't fire up this segment. They wittily converted them into utilitarian trucks by plonking a de-speced engine and lending the car with a basic feel to sell it to independent traders and shopkeepers.
The Frontier (sold as the Navarra in the US) can be opted with engines displacing 2.5-4.0 liters in petrol and diesel, matched to 5-speed and 6-speed manual and automatic gearboxes. The vehicle is manufactured at Nissan's Samut Prakan plant in Thailand and competes with the likes of the Toyota Hilux, Ford Ranger and the Mitsubishi Triton.