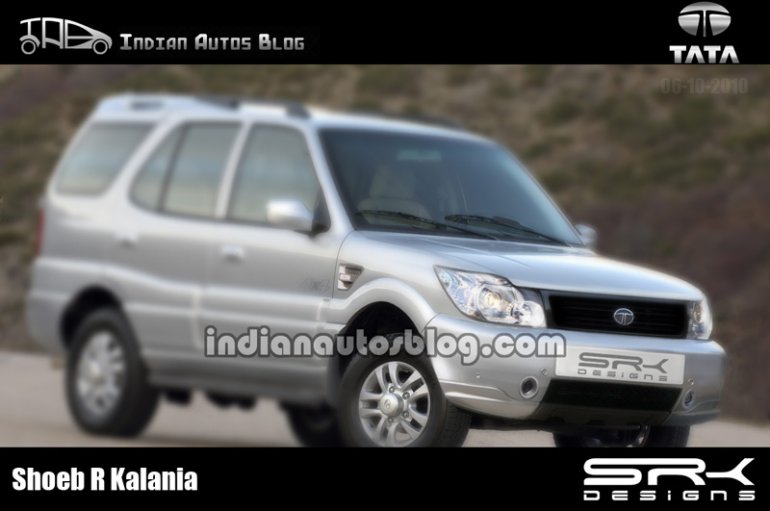 Our sources tell us Tata will not be completely revamping the Safari VTT. In fact during the presentation conducted in Pune last week explaining the Aria to the electronic media, the company officials admitted the next generation Tata Safari is in the works and will soon be launched.
The next generation car and the current model are not very different from each other. The next generation model is more like a Safari VTT Mk2.
The engine is the same, we're told Tata Motors has worked to make the 4-cylinder 2.2-liter DICOR engine more silent during operation. The suspension receives tweaks and so has the steering system.
The vehicle's gearbox has gone through major changes for smoother gear engagement and friendlier gear ratios.
SRK tried to diagram the front-end where the car's cosmetic changes will be concentrated on. The car will get pulled back lamps, heavily worked bumper, grille and fog lamps. The interiors will also have minor tweaks. The vehicle though not entirely not an all-new model, it's going to be better in crucial areas where customers seek refinement.