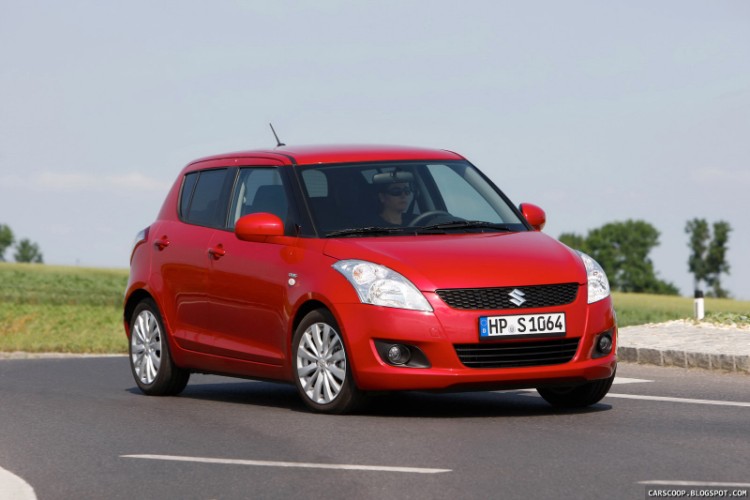 The next generation 2011 Suzuki Swift could get a start-stop system to increase fuel economy and reduce fuel emissions. The start-stop system is likely to be offered on the 1.2 liter petrol manual version of the 2011 Suzuki Swift which we expect to see in India.
Start-stop system is a system which automatically shuts off the engine if it idles for too long and automatically restarts the engine when there is slight dab on the accelerator pedal. This system reduces the engine's running time at traffic signals an hence results in improved fuel economy and lesser emissions. This system is a boon during intra-city commutes where fuel economy drops mainly because of extended idling periods at traffic signals.
Car manufacturers in Europe are increasingly employing the start-stop system in their cars to reduce fuel consumption and emissions and thereby reducing taxes on the car.
The new Suzuki Swift could be brought to India by the first quarter of 2011 and would be offered with the 1.2 liter K-Series petrol engine and the 1.3 liter DDiS diesel engine. Suzuki offers a 1.2 liter VVT engine that produces 93 hp for the European markets and could also come to India in the distant future.
If only Maruti Suzuki India could offer the start-stop system on the Indian Swift, it would be a boon to Indian car buyers as so many of them buy small premium cars for intra-city commutes.
Source: Auto Telegraaf