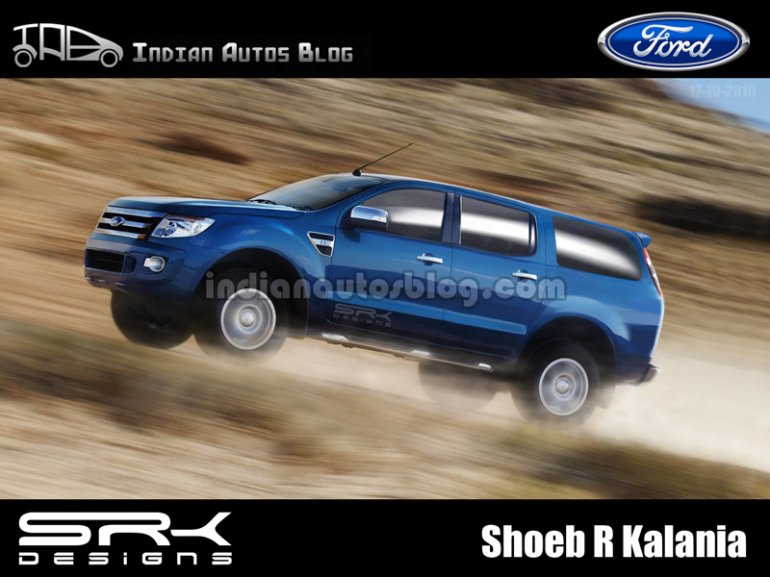 We've got more news on the next generation Ford Endeavour along with another artist impression. The rugged go-anywhere SUV will be designed by Scott Strong and engineered by Todd Hoevener and his men for a late 2012 unveil. Before Scott Strong got an opportunity to sit down and think of a proper design, our in-house designer Shoeb R Kalania took a shot at it.
The vehicle should use the Ranger truck's body on frame construction with double-wishbones with coil spring-over-strut front suspension and semi-elliptic leaf springs for the rear suspension. The design of the SUV might vary with the removal of the 3-bar grille and wide open bumper. Ford could give it car-like design features and qualities. Taming down a truck isn't going to result in a scrawny vehicle, that's certain.
The choice of engines however is anyone's guess. As per the latest information available, Ford could offer the current 2.2-liter 4-cylinder diesel engine or the 3.1L, 5-cyl 200-hp diesel that provides 470 Nm of torque, enough to twist the earth on its axis.
Source - Ward's Auto