Prototype testing began weeks ago.
The first generation Audi Q3 was introduced at 2011 Auto Shanghai and given its mid-life facelift in late 2014. Later this decade Audi will launch the second generation Audi Q3 with significant upgrades, and a set of speculative renderings from AutoBild Romania show how it may look like.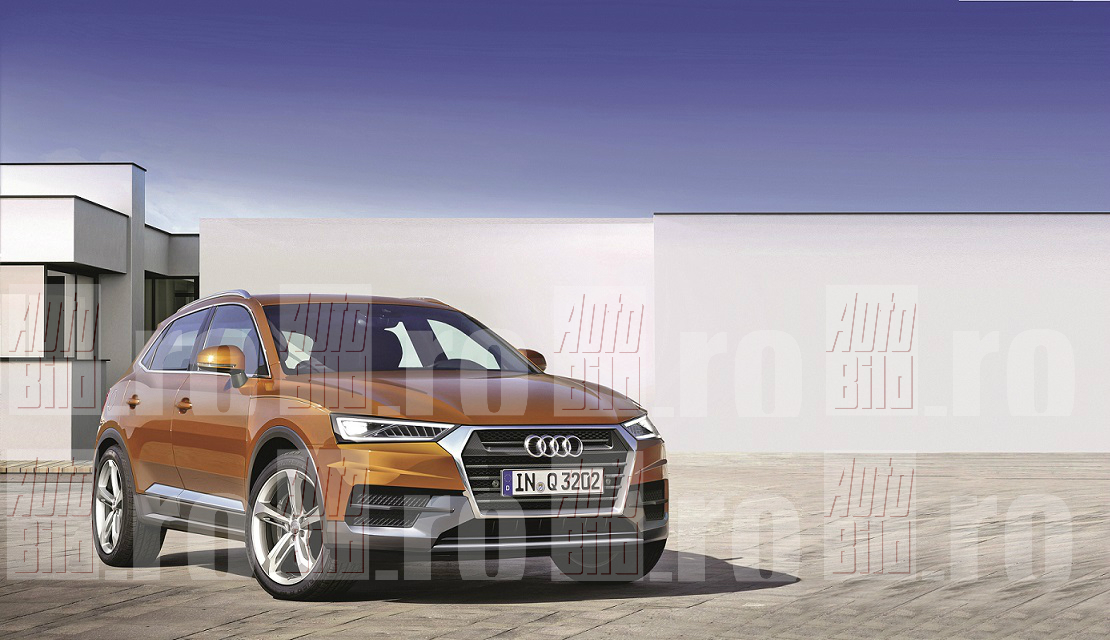 Audi has started working on the second generation Audi Q3, first spy shots to surface on the web confirmed last month. The test mules were heavily camouflaged and kept the exterior completely under the cover. However, going with Audi's recent strategy applied on the Q7, A4 and A5, it can be speculated that the Q3 also may undergo an evolutionary redesign.
It's a little too early to confirm anything, but there are a few quite obvious things. The next-gen Audi Q3 will be based on the MQB platform and will get slightly bigger to distance itself more from the Audi Q2. The current Audi Q3 measures 4,388 mm in length, 2,019 mm in width (including door mirrors) and 1,608 mm in height, and has a wheelbase of 2,603 mm. An earlier report said that the boot space will be increased from 356 to 400 litres. Quattro all-wheel drive system may not be offered as standard.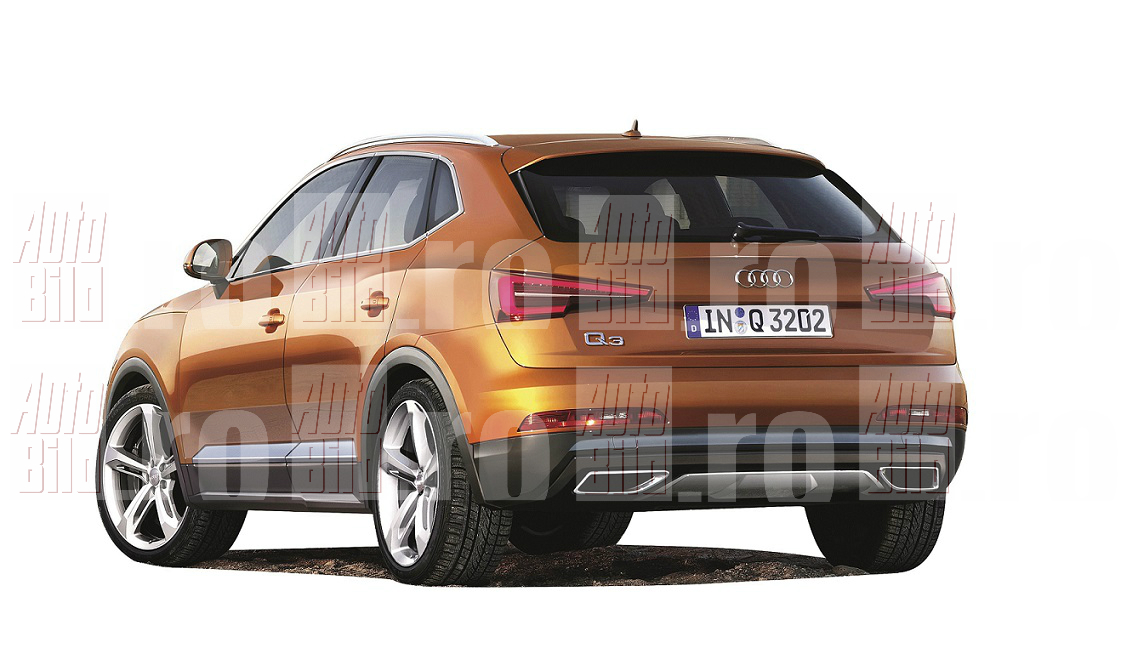 Also See: 2016 Audi A5 Cabriolet, 2016 Audi S5 Sportback – Rendering
Unlike the BMW X1, which is offered with three-cylinder engine options, the next-gen Audi Q3 will be offered only with four-cylinder engine options, as per the aforementioned earlier report. Moreover, there will be a Q3 e-tron with a 220 hp powertrain as well, arriving at a later date. The standard Q3 variants are said to debut in late-2017 or early 2018.
[Image Source: AutoBild Romania]