Will rival with the Ford Focus ST.
The VW Golf is currently in its seventh generation and with earlier reports stating that a facelift was coming next year, the next-gen model was expected to arrive in 2018. However, recent reports say that the eighth generation VW Golf will arrive in late 2016. It will be based on MQB Evo platform, an upgraded version of the current model's MQB platform.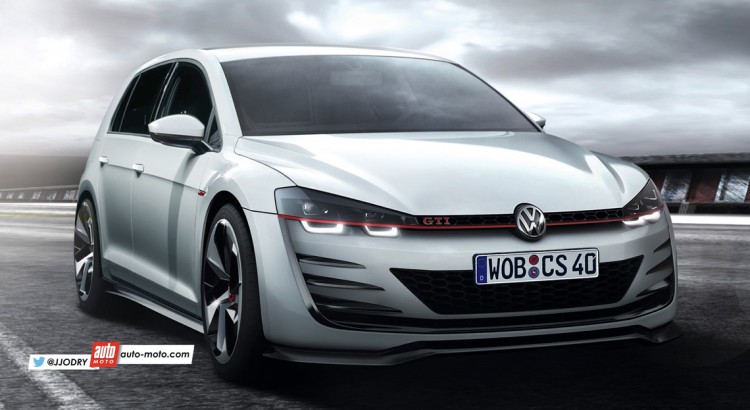 The next-gen 2017 VW Golf range will also include a GTI performance variant. A speculative rendering by Julien Jodry of Auto Moto previews how the 2017 VW Golf GTI could be like. The rendering is based on the VW Golf GTi Clubsport concept that was unveiled at at Lake Worthersee in Austria this year.
The next-gen 2017 VW Golf GTI will likely be front-wheel drive-only, with all-wheel drive saved for the R and/or RS model(s). Reports say that it will be 50-100 lbs (23-45 kg) lighter and feature a 300 hp 2.0-litre turbocharged four-cylinder petrol, or a 300 hp 2.5- or 3.0-litre narrow-angle V6 petrol engine with relatively more torque.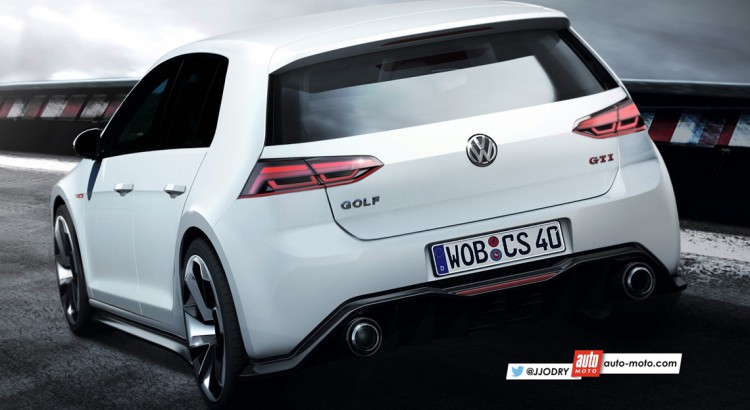 Also Read: Eighth-gen 2017 VW Golf - Rendering
The Italian publication carrying rendering though, says that there will a 2.0-litre turbocharged engine under the bonnet, capable of achieving 286 hp. Volkswagen is also considering a mild-hybrid system for the next-gen Golf, but that's only for the standard variant.
[Source: Auto Moto]