It's been only a couple of days since we updated you on the possible launch date of the Honda CR-V. Honda's flagship product in India is scheduled to go on sale on February 12, 2013, according to media reports online.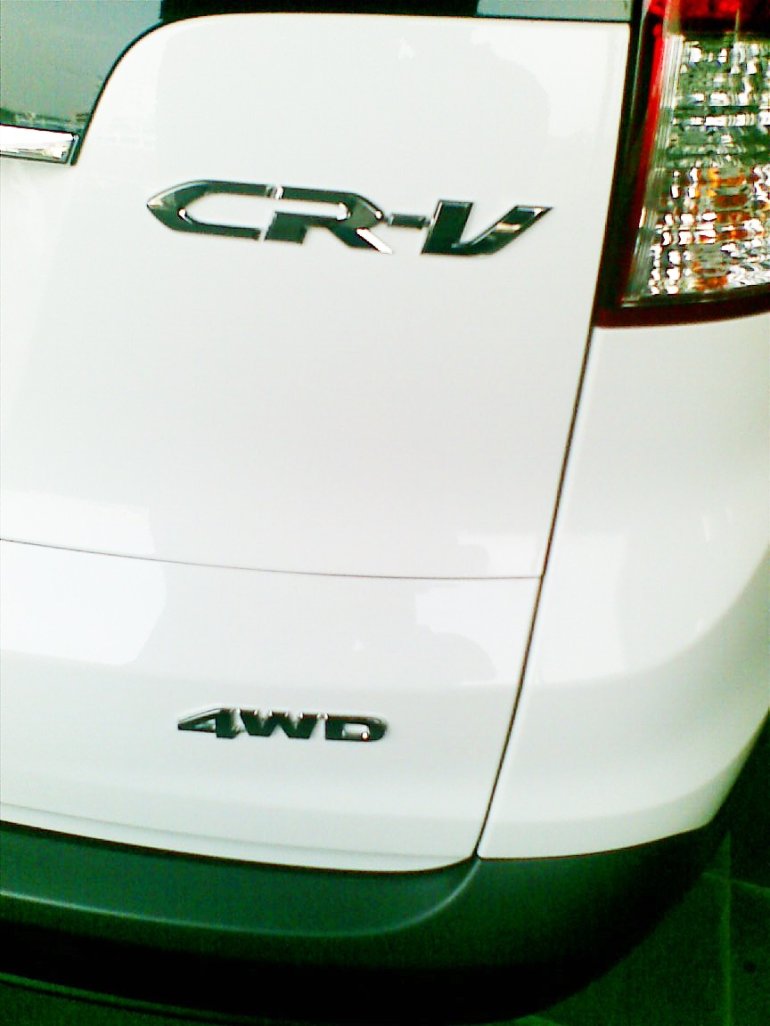 However, demo cars or cars for the purpose of sales and service training have already started arriving at Honda dealerships it seems.
Rueben. J, a regular Indian Autos Blog reader sent us these pictures of a white CR-V which seems to be resting in the parking lot of a dealership. The model you see here could be the top-of-the line 2.4-liter with the discreet giveaway being the '4WD' badge at the rear of the car.
We've previously reported that the CR-V could feature an AWD in one of the models. It seems that Honda thinks alike as well.
How far can the Japanese car maker go with a petrol only, 5-seater, soft-roader in a segment dominated by diesel powered, 7-seater, off-roaders with highly competitive prices is something we can find out in due time.
To summarize the new Honda CR-V:
Two petrol engine options - a 2.0-liter 153bhp iVTEC and a 2.4-liter 184bhp will be offered.
The 2.2 diesel iDTEC will not be launched for now.
Choice of two transmission options-  a 5-speed automatic and a 6-speed manual will be offered.
An AWD model will be offered on the 2.4-liter engine.
The new CR-V will be a CKD (Completely knocked down unit) rather than a CBU (Completely built up unit).
Launch date speculated to be February 12.
Meanwhile stay tuned to Indian Autos Blog for further updates on the pricing of the car.