Overdrive reports that the latest generation Porsche 911 will launch in India on 11 April. The eighth-gen 911 will make its local debut in the Carrera S and 4S coupe and cabriolet variants.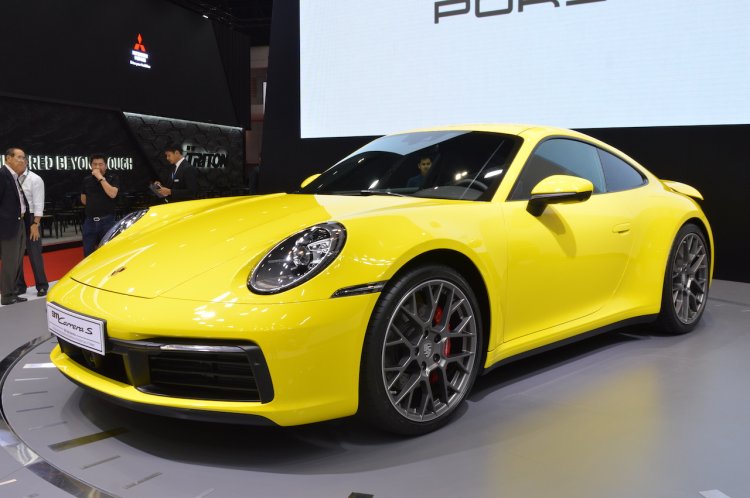 The new-gen Porsche 911 features an evolved design that looks more modern than that of the outgoing version. The increased dimensions play a vital role in enhancing the road presence of the supercar. The front-end is characterised by a set of higher-set headlamps that feature several LED fixtures. The rear-end features a seamless light bar that runs across the width of the vehicle.
The new-gen Porsche 911 is underpinned by a re-engineered platform that is capable of supporting a hybrid powertrain. Powering the Carrera S and 4S models is an updated 3.0-litre turbocharged flat-six motor that comes mated to an eight-speed dual-clutch automatic transmission. The engine produces a maximum power of 450 PS at 6,500 rpm and a peak torque of 530 Nm at 2,300-5,000 rpm.
Thanks to the extra traction from the all-wheel drive, the Carrera 4S is capable of accelerating from 0-100 km/h in 3.6 seconds, which makes it 0.1 seconds quicker than the Carrera S. Both the models are roughly 0.4 seconds faster to the ton than their predecessors. Moreover, the 0-100 km/h timing can be reduced by 0.2 seconds by opting for the optional Sport Chrono Package. The fuel consumption (NEDC-correlated) of the 911 Carrera S is 8.9 l/100 km, while the 911 Carrera 4S consumes 9.0 l/100 km. The Carrera 4S and Carrera S have a top speed of 306 km/h and 308 km/h, respectively.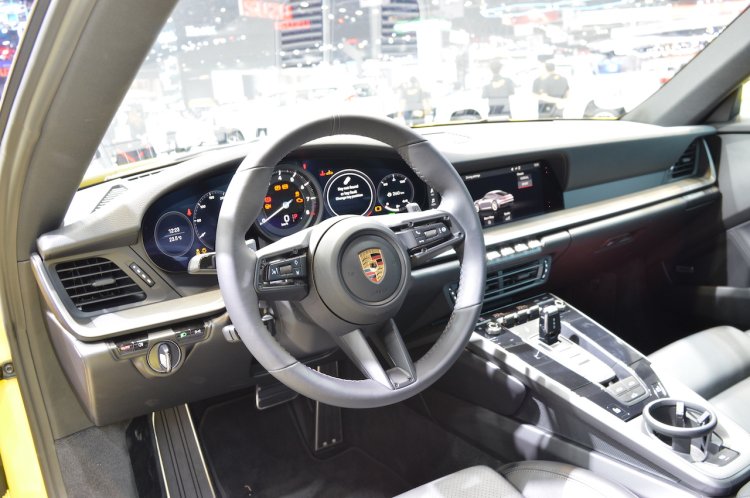 Also Read - Porsche Cayenne Coupe India launch by October 2019 - Report
The prices of the 2019 Porsche 911 are expected to fall in the range of INR 1.6-1.9 crore (ex-showroom). It will compete with the likes of Nissan GT-R, Audi R8 and Mercedes AMG-GT.
[Source- overdrive.in]