Bajaj Auto, a pioneer in the Indian three wheeler segment, has launched its renovated family of RE series three wheelers.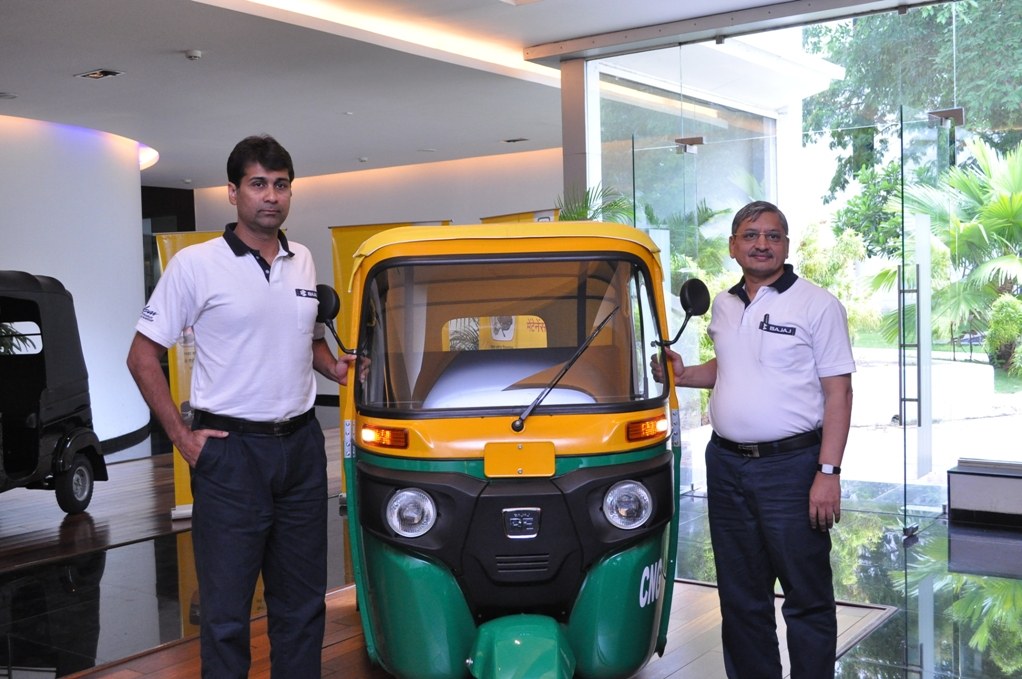 Bajaj prefers to call its auto rickshaws as "compact passenger vehicles". We brought you the spyshots of the new REs being tested in Pune recently.
The company has launched the two and four stroke versions of the vehicles which run on petrol, LPG or CNG. The diesel engined three wheeler would be a few months down the line. In total, there would be seven variants of the new RE series.
The three wheelers feature minor improvements to the ergonomics of the interior and the aesthetics of the exterior. The biggest improvement however is the adoption of Bajaj's popular DTS-i technology in four stroke engines.
Bajaj says the new range of vehicles will have better performance and serviceability. The fuel economy has gone up by a claimed 10-15%, which according to the company would translate into annual savings of around Rs. 20,000 compared to the current auto rickshaws. The new three wheelers were put to test by over 100 customers for more than 200 days.
Bajaj has an indomitable market share of 85% in the auto rickshaw segment (petrol and diesel) and the new improved range of RE passenger vehicles are expected to bring in more volumes. The auto rickshaws will be launched across the nation in a phased manner.