The engine could be reworked for better power and torque.
In an interesting turn of events, recently at a different location on the globe, the new Bajaj Pulsar was showcased. Till now, it was expected that the new version of the Pulsar 150 would be featuring an updated 160 cc engine and would be called the Pulsar 160 NS.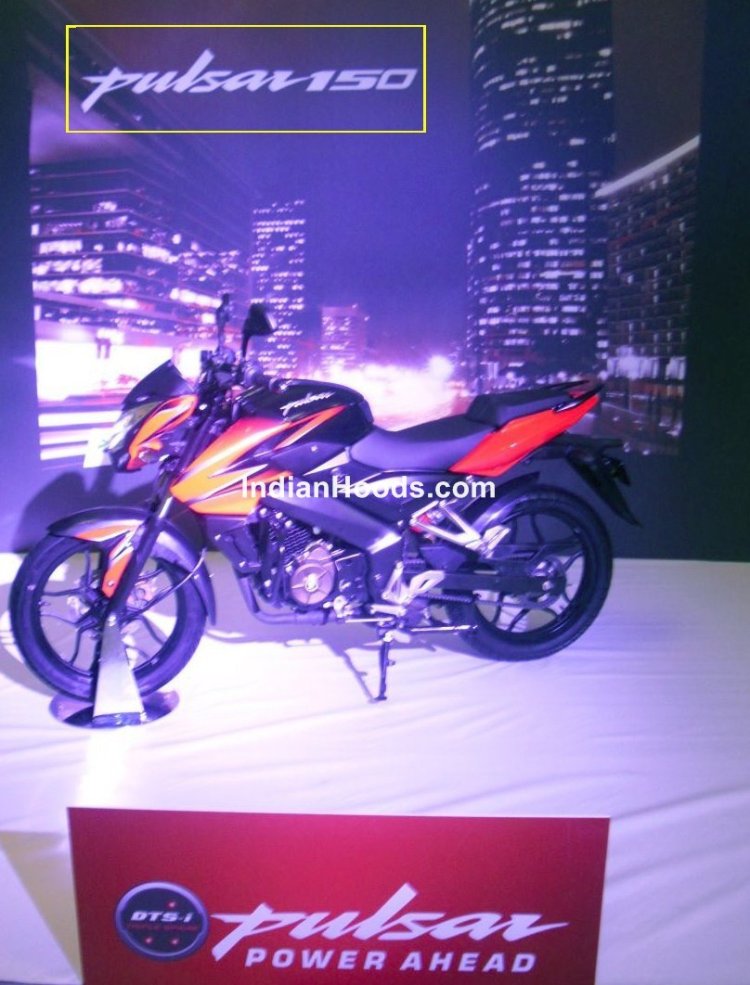 But according to these recent pictures, it is clear that the Pulsar 150, despite sporting NS-like body panels, tank, headlight and the works, is in fact still being called the Pulsar 150.
While the bike looks almost identical to the Pulsar 200 NS, there are a few features missing on this particular model. The single-piece rear mudguard for instance, is of the Pulsar 150 rather than of the NS and the rear disc brake is also missing and is replaced by a regular drum brake. The box-type swingarm of the Pulsar 200 NS is also gone, but apart from this everything else including the design of the alloy wheels is exactly similar to the 200 NS.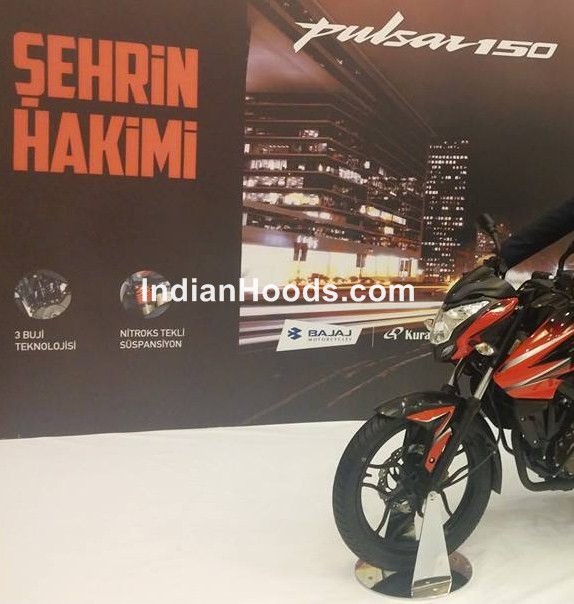 While the hoarding in the backdrop of the motorcycle suggests that the bike is called the Pulsar 150, there are a few interesting things to note as well. For instance, the backdrop also highlights the triple-spark plug technology and four valve engine that is found on the Pulsar 200 NS, and on even closer inspection, it can be seen that the engine covers too are exactly the same as the 200 NS. What this might mean is that there is certainly something new that has happened to the engine, perhaps the same 150 cc engine has been re-designed and reworked on to produce better power and torque.
At this point though, things are rather unclear, and we will have to wait until Bajaj gives their official word before we can synthesize anything concrete.
Also read: New Bajaj Platina to launch next month
As of now it is certain that the new Pulsar is expected to reach Indian showrooms around April 2015 and would go against competitors like the Yamaha FZ-S V2.0, Suzuki Gixxer, Honda CB Unicorn 160 and would be priced approximately around the Rs 70,000 mark.
Competitors: Yamaha FZ-S V2.0, Suzuki Gixxer, Honda CB Unicorn 160
Expected Price: INR 70,000
Launch date: April 2015
[Source - IndianHoods]