Can significantly reduce response time.
The Mumbai Fire brigade is currently testing a Royal Enfield Himalayan modded with fire-fighting equipment in a bid to significantly reduce the response time for a distress call.
[Youtube link]
A reason why the Mumbai Fire Brigade is considering bikes is because large fire engines are usually late to arrive at the scene due to heavy traffic on main roads, thus losing precious time.
If it passes their test, the Himalayan could serve as an emergency first response unit, before their full-fledged fire engine arrives. The mods are carried out by Brijbasi Fire Safety Systems, and it includes a high pressure fire fighting pump, 60 liters of water storage, compressed air foam and gel blankets. It also comes equipped with first aid kits to treat burn victims requiring immediate attention.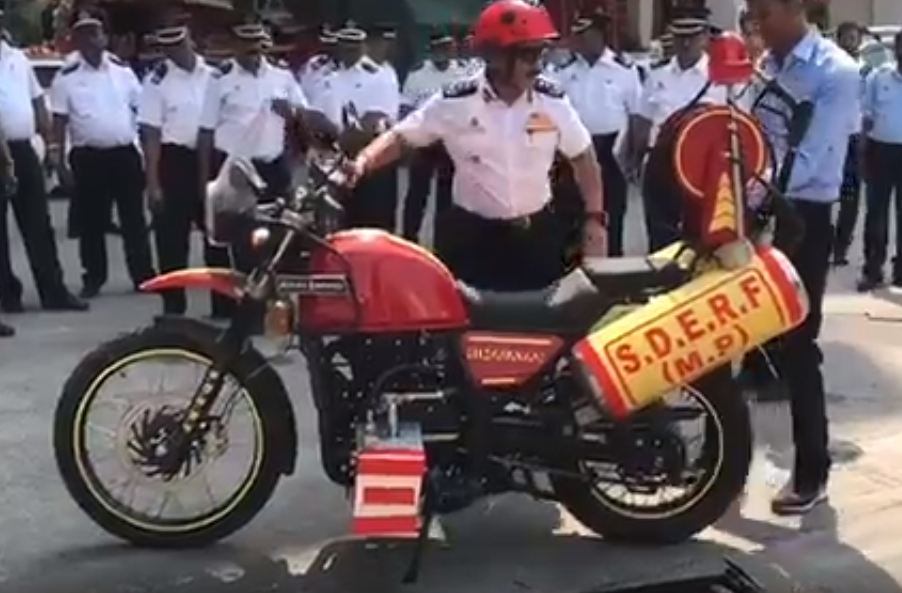 Also Read: Royal Enfield Electra renamed to Royal Enfield Bullet 350 ES
Each Himalayan modded with fire-fighting equipment is reported to cost in the range of INR 9-10 Lakhs, which is about five times the stock bike. If it proves to be successful in Mumbai, expect many more fire brigades across India to also consider such an option.