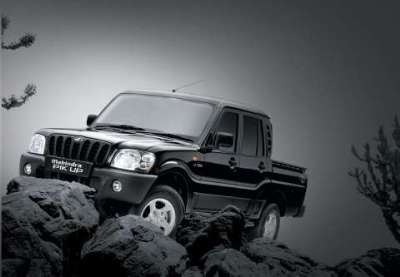 After launching the Mahindra Pik-Up (Scorpio Getaway) in Australia, Mahindra & Mahindra (M&M) has embarked on a tour named 'Commitment to Australia', with a hope of winning customers over, and publicising the brand name. The touring team will meet current Mahindra drivers, prospective customers and dealers to gather feedback and positive aspects of the pick-up truck.
Deputy General Manager (Export), M&M, Mr. Choudhari stated, "We are very committed to the Australian market and are planning on launching additional models here in the not too distant future. In order for us to do so meaningfully, we need to have our ears to the ground to know what our Australian dealers face, and very importantly, what our current buyers and those considering our vehicles want to see more of, or conversely love about our offering"
"This feedback is then assessed with our Australian team and taken back to India where we can factor all of this into our design and planning. This is imperative in order for us to launch products that deliver beyond Australian drivers' expectations."
The tour also includes informal 'focus groups' which will involve other 4x4 utility drivers to break some of the barriers that may exist currently as Mahindra is very new to Australia.
M&M has successfully set foot in every major continent and has steadily built a reputation for its cheap yet tough vehicles that thrive in harsh conditions. Organising such iniatives has been a key to M&Ms success worldwide.