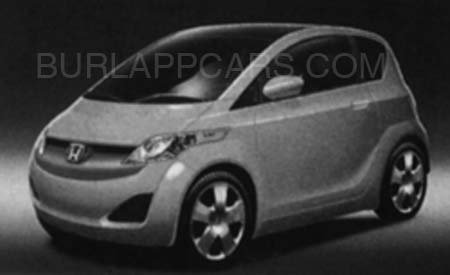 It is true! Honda's city car rivaling the Toyota iQ and Smart Fortwo is a smaller version of the proven Honda Jazz.
Honda's mini car dreams have got us dreaming. Honda, I think is emulating the Honda City's strategy meaning a smaller version of the flagship car. In the mini car's case it is the Jazz with the guiding light.
The mini Jazz could go on sale as early as 2011 reports say, which is very unlikely considering the high level of work required to bring out a car. It could take a year longer than that, but then this is Honda, and they are capable of anything.
Besides the Indian plant in Rajasthan, Honda's Chinese facility could yield this high-volume car. The car is mainly meant for emerging regions and the developed European markets might be in the car's radar if the feasibility studies point to the right direction.
The mini Jazz would be nearer to the size of the Life, a kei car in the maker's homeland. Powerplants would be ultra-efficient starting with a sub-1,000 cc engine with start-stop technology to the hybrid variants, CO2 emissions is predicted to be far lower than the small cars of today.
Source - Auto Express