Unveiled at the Tokyo Motor Show and Los Angeles Auto Show in November last year, the 2014 Mini and Mini Cooper models go on sale in about three weeks from now. Soon after the market launch of the three-door Mini, a five-door version and cabriolet will be announced, reports Bimmer Today.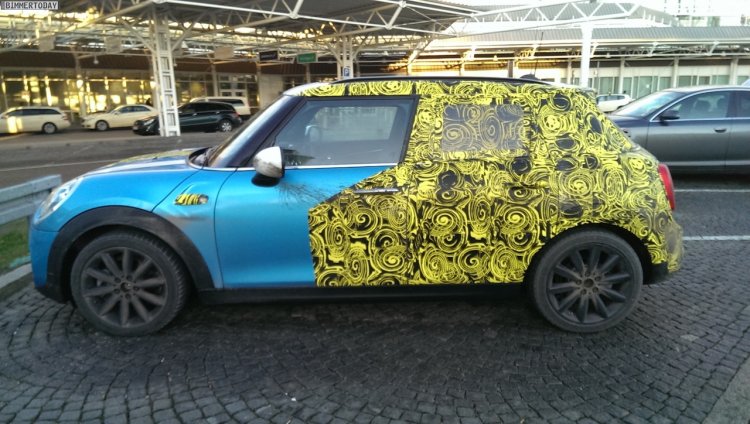 Sporting additional wheelbase length than the three-door model, the five-door Mini was previously caught uncamouflaged at an air cargo station. Indian Autos Blog's render artist, Shoeb, had presented an accurate mock-up of the car back in December last year.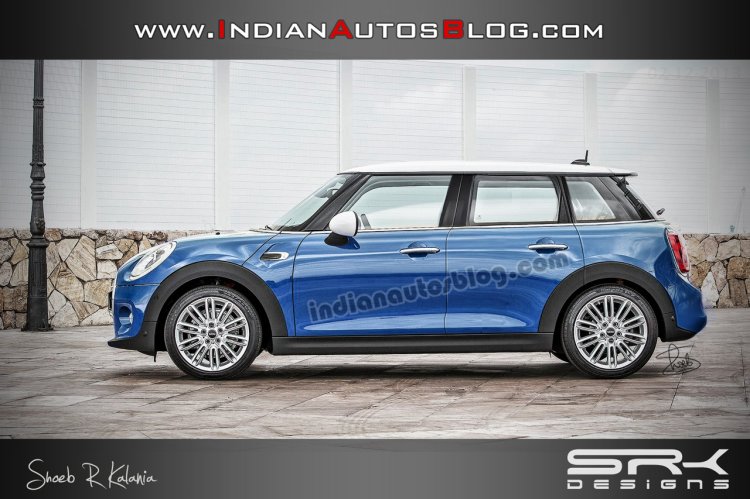 The five-door model will share its front-wheel drive UKL platform with the three-door Mini. And like its smaller sibling, motivation will come from downsized, three-cylinder 1.5-liter petrol and diesel engines. A sporty S model with a 2.0-liter four-cylinder petrol engine will also be seen. BMW India's president, Mr. Phillip von Sahr told Indian Autos Blog that the new Mini will be launched in the country in 2014. While the three-door model has its own niche appeal, the five-door Mini, if priced right, can compete with the Mercedes A Class and BMW 1 Series.
Including the five-door model, there could be as many as eight different product lines based on the new Mini.
[Images from Mr.Tom of Bimmer Today]