Mercedes-Benz plans to compete with the Jaguar F-Type and Porsche 911, on both price and performance, with its 2015 bound SLC AMG. The model is set to establish the German star with a perfect recipe of front engine and RWD coupe.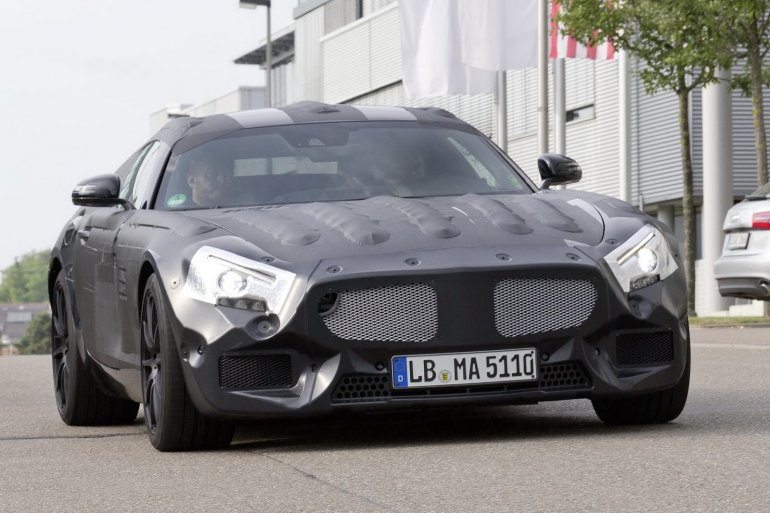 Prototypes in these spyshots released by Mercedes Benz suggest that the car carries the SLS AMG's design language with an updated version of the SLS's aluminium spaceframe architecture. The humongous bonnet and bobtail style will be adopted in it along with the roadster's fabric rooftop.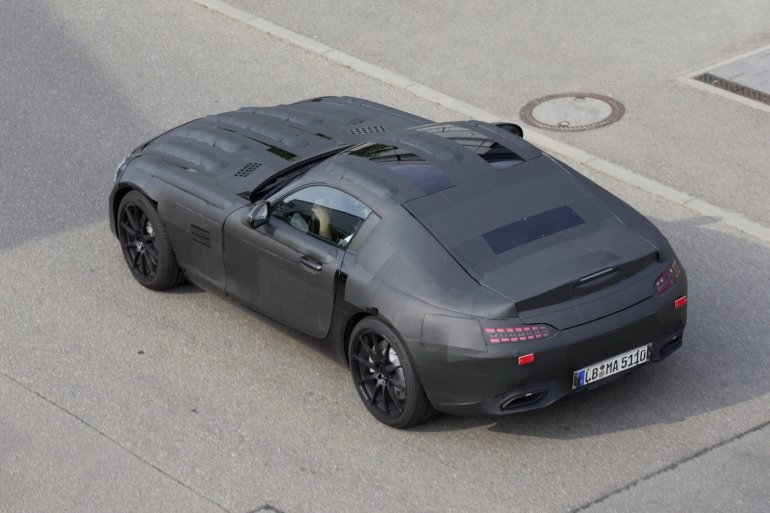 The striking bars on the front fenders are homage to the iconic 1954 300SL coupe. However, the trademark gullwing door is dropped for the conventional side-hinged layout, done as a weight saving measure and to increase body stiffness.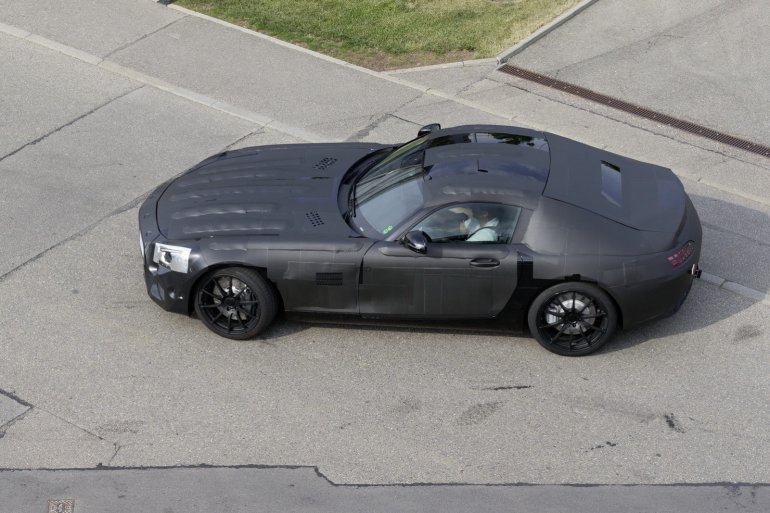 Both the V6 and the new twin-turbo 4.0-litre V8 are viable candidates to climb onboard with power outputs of 333hp and 485hp respectively. The performance is to match the Carrera S and thus a 0-60mph sprint will be in the late three seconds. Rear mounted seven-speed dual-clutch transmission, LSD, start-stop system and a carbon fibre torque tube are almost certain to book their berths on the upcoming sportscar.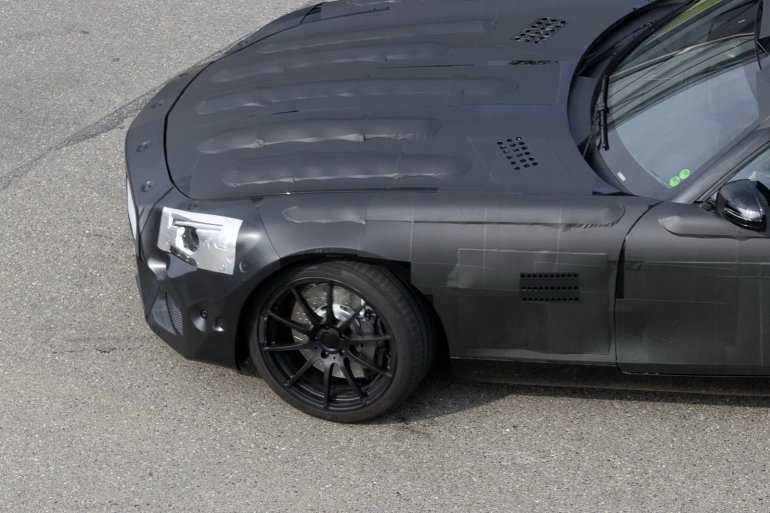 Codenamed C190, the car is tipped to receive a more modern dynamics and thus a larger customer domain than the retro-inspired SLS AMG. Interestingly the smaller Mercedes SLC AMG would replace the SLS AMG to target a wider market.
Mercedes SLC AMG Image Gallery