Daimler decided that the only way they could have a Maybach substitute to ward off competition coming from the Rolls Royce Ghost was by moving the 2014 S Class upmarket and having a luxurious 'Pullman' version based on it.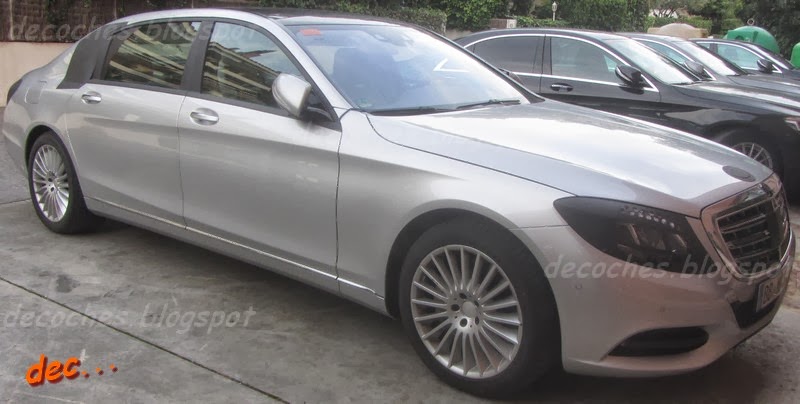 Spyshots here show the Mercedes S Class Pullman which is rumored to compete with the RR Ghost. Codenamed 'X222', the Pullman would feature an additional 30-35cm added to its wheelbase when compared with the S Class long wheelbase (which is already 13cm longer than the standard S Class).
Almost all of this additional space will go to the rear seats and these spy images reveal a longer rear door with a larger quarter window panel.
Another interesting detail is that Mercedes will be offering at least one hybrid variant of the Pullman. The car spotted here can be identified as a hybrid thanks to the sticker on its dashboard.

The X222 Pullman could have its world debut in April 2014 at the Beijing International Motor Show. Given that long wheelbase variants have huge potential in China, it makes sense for Mercedes to reveal the car in its biggest market.
Other upcoming S Class-based variants include the S65 AMG (which will debut at the LA Auto Show next month), an S Class coupe (previewed through the concept S Class coupe shown at Frankfurt last month) and an S Class convertible based on the coupe.
Mercedes S Class Pullman Image Gallery
[Images from Decoches Blog]