The Mercedes Concept S Class Coupe was revealed at the 2013 Frankfurt Motor Show last month. The concept previews the two-door coupe based on the 2014 S Class which is expected to enter production next year.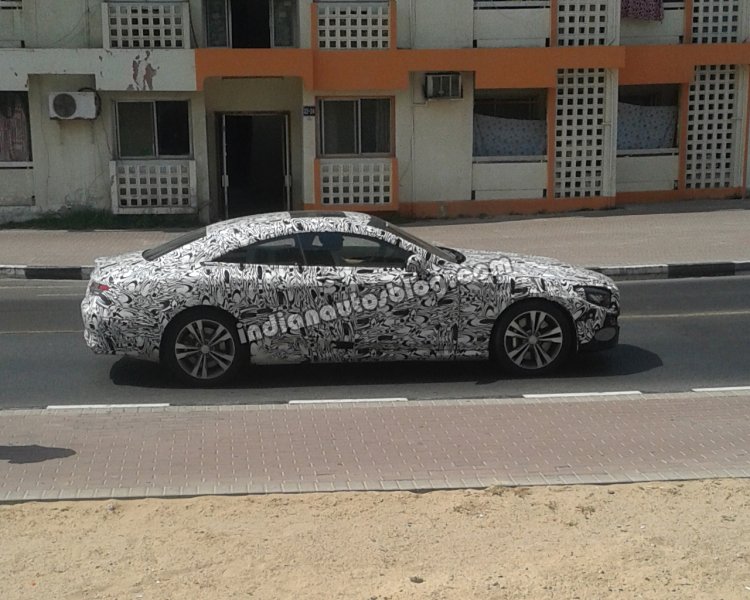 Indian Autos Blog reader, Mr. Pramod, has just sent in some spy shots of the production version of the coupe testing in Dubai. While the car has been completely camouflaged, the overall silhouette looks exactly similar to that of the concept. We notice that certain details such as the taillights have not been altered or changed drastically from the concept form.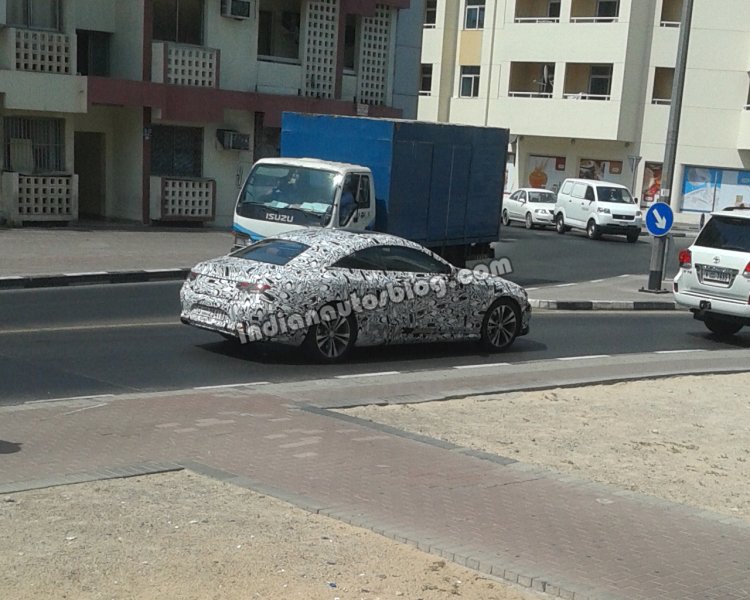 Using the concept that was revealed at the Frankfurt Motor Show as reference, our render artist, Shoeb, has come out with his visualization of what the production model could look like.
As Mercedes themselves say, the coupe S Class does not bear much similarity to the S Class sedan, which is a good thing. Furthermore, Mercedes will also be making a convertible based on this S Class coupe and we should see in 2015.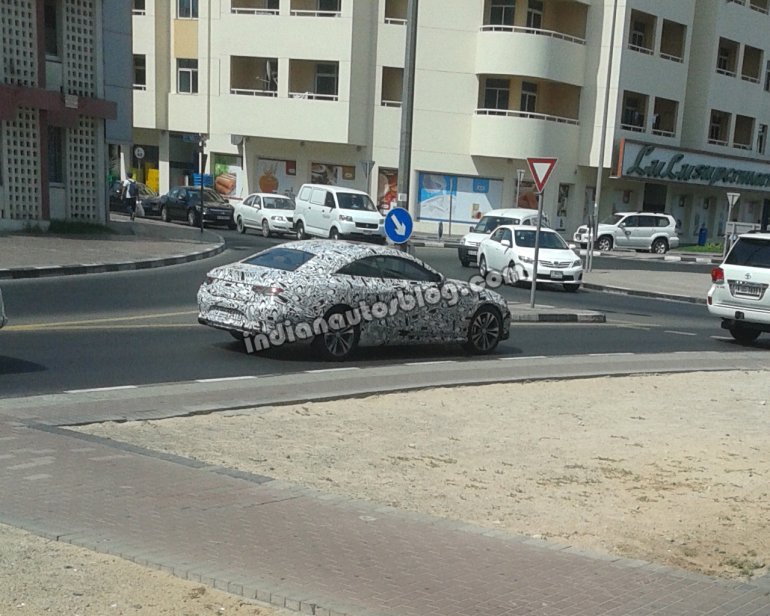 Mercedes is known to test their vehicles in Dubai and this is not the first time a reader has spotted them. Before the unveiling of the production GLA, our reader Mr. Nitin Kumar, caught the vehicle testing a couple of times. Dubai's high temperatures prove to be a good hot-weather testing ground for many manufacturers, Mercedes included.
Mercedes S Class Coupe Image Gallery