Mercedes-Benz has started testing the Mercedes EQC on the roads, as seen in a spy video posted by walkoART. The Mercedes EQC is the company's new pure electric SUV.
The Mercedes EQC is the production version of the Mercedes Concept EQ that was unveiled at the 2016 Paris Motor Show. The production version appears to have carried over most of the concept's "electro-look" dynamic exterior design. At the unveiling, Mercedes-Benz did say that the concept had a close-to-production design.
The Mercedes Concept EQ has two electric motors on the front and rear axles, generating 300 kW (402.14 hp) and 700 Nm of torque together. Mercedes-Benz claims a 0-100 km/h acceleration time of under five seconds with this setup. The concept has a 70 kWh battery installed in the vehicle floor between the axles. It provides a driving range of up to 500 km.
The Mercedes EQC will enter production in 2019 in Bremen, Germany. Shortly after Germany, production will commence in China the same year. The pure electric equivalent of the Mercedes GLC is already available for pre-order in Norway, where over 1,000 orders were received in the first half hour after the pre-orders commenced.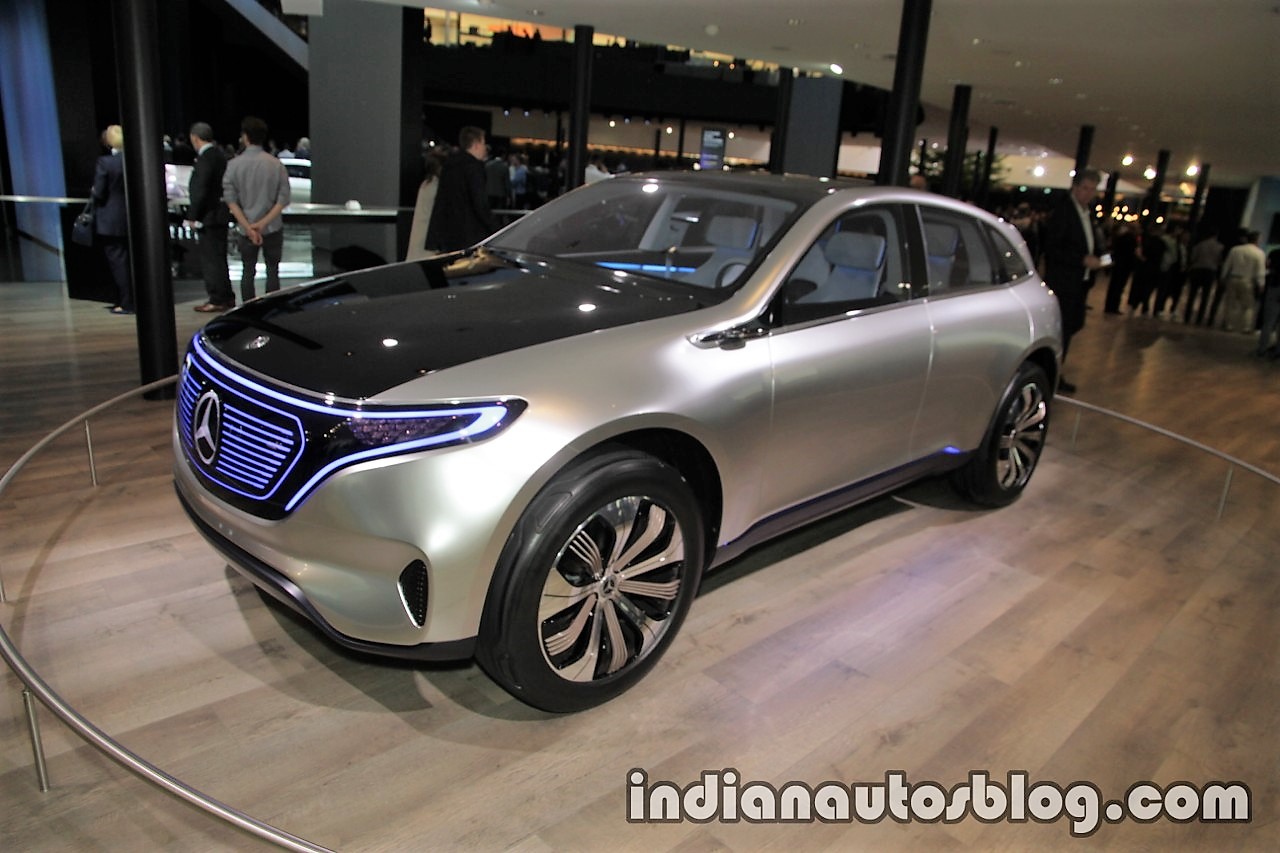 Also See: Mercedes-Benz Concept EQA at the IAA 2017 – Live
The Mercedes EQC will go on sale in about one and a half years, likely in the second half of 2019.