Update - In a late night chat, one of our sources tells us the launch is slated on August 10.
Sent by an anonymous reader, this image confirms that the new generation Mercedes Benz SLK 350 has reached Indian shores. There's no update available on the launch date or the location of the spotting, but something is cooking at Mercedes India.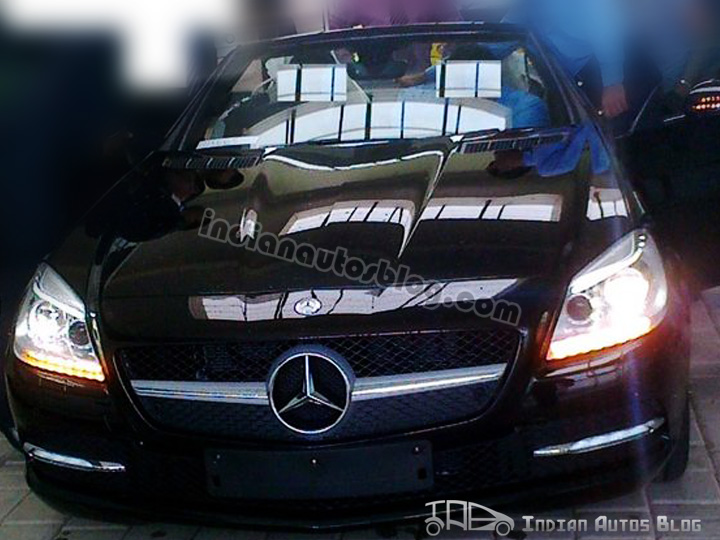 Our source tells us the first variant for our market is the SLK350 which comes with a 3.6-liter V6 engine generating 306hp paired to a 7G tronic transmission. Features will include the Magic Sky Control sunroof (a option available on the Vario Roof which turns the roof from transparent to opaque in a click).
The estimated ex-showroom price is 61.99 lakh rupees.
The new SLK is a retractable hardtop. Sharing similarities with the Mercedes Benz SLS, it doesn't look a world apart from its predecessors. Make no mistake, it will not sell by the hundreds in India. There will be a handful of buyers for it but the model's objective is to build the brand and show India a different or unique Mercedes Benz. It will make people draw out their mobile phones to click their next wallpaper.
Going by the pictures, red and black colors will be available.
If celebrities and famous socialites are seen in the SLK 350, it wins Mercedes Benz fame and publicity.
Mercedes Benz SLK 350 Image Gallery