The plant is also celebrating its 100th anniversary this year.
Mercedes-Benz's plant at Sindelfingen has reached the momentous landmark of producing 20 million vehicles. The landmark car was a S 500 plug-in hybrid.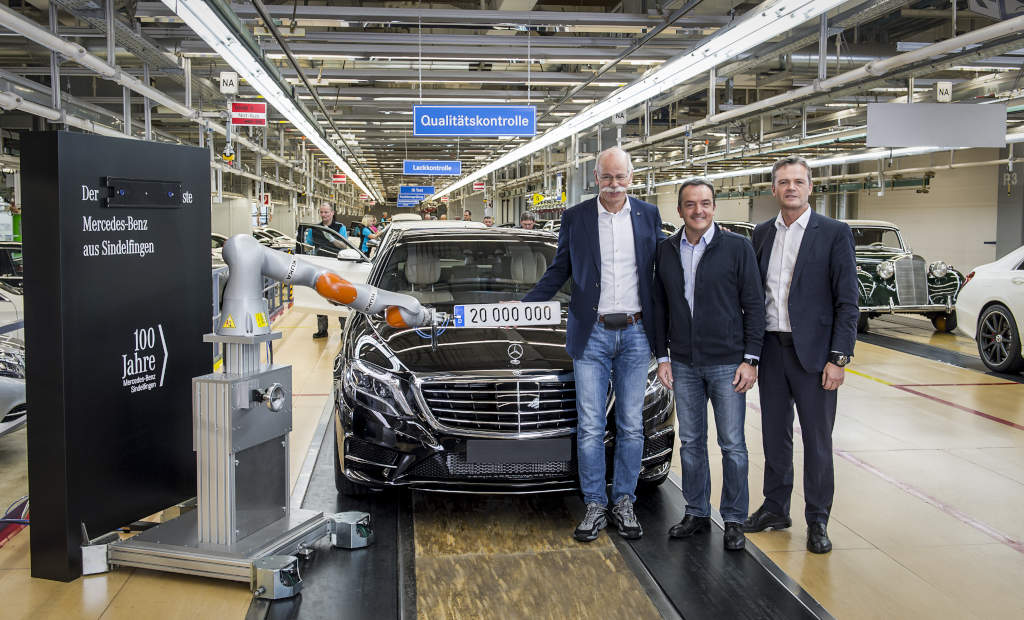 The number is so huge that if one was to take all the cars produced from this particular plant and line it up, it would be enough to circle the world two and a half times. The plant commenced operations in 1915 starting with the production of airplane and airplane engines after which it continued with vehicle bodies. The plant initially commenced vehicle production in 1946 and this year celebrates its 100th anniversary too.
Many iconic cars have been produced at Sindelfingen during its long colourful history. These include the 300 SL "Gullwing" and more recently, the Mercedes-Benz SLS AMG and Mercedes-AMG GT.
Markus Schäfer, Member of the Divisional Board of Management of Mercedes-Benz Cars, Production and Supply Chain Management said on the occasion: "We are confident that we will produce the next twenty million cars a lot faster. By 2020, we will invest a total of 1.5 billion euros in an ultramodern and flexible production facility here in Sindelfingen. Our focus continues to be on our workforce – we are reducing the degree of automation. At the same time, we are applying modern robots that work hand in hand with our employees without a protective fence, and which assist them with strenuous tasks."
Additionally, Mercedes-Benz also reached the number of 20 million Facebook fans making it the biggest fan community in the history of the brand. The S 500 e jubilee car will be made available to fans and employees for special occasions.