Mercedes Benz is trying very hard to get back its numero uno position in the luxury car market which it lost to BMW. The German automaker has formulated a growth strategy to reclaim the top spot by 2020.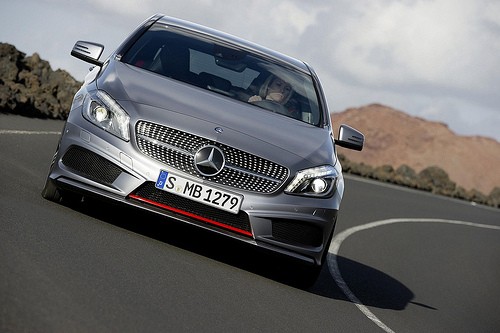 Daimler chairman and the head of Mercedes-Benz Cars, Dieter Zetsche wants the brand to become the leading manufacturer of premium automobiles once again in terms of unit sales, revenue and earnings by 2020. Here is how he plans to achieve it:
Branding and Marketing
Mercedes Benz will strengthen its core brand values of fascination, perfection and responsibility.
It will broaden the customer base and address younger customers.
The new products will be highly emotive vehicles that will make a connect with the target audience.
New Products
Mercedes Benz plans to launch 10 derivatives for which no predecessor models exist by 2015. For example: S-Class range will be extended from three to six models with highly profitable derivatives.
Many new products will be positioned in the Premium subcompact segments.
5 products will be based on the MFA platform. A and B Class are already launched on the MFA architecture. The other two models remain a mystery, but speculation suggests there could be a crossover and an A-Class convertible. Mercedes will also look at stretched versions of some of its cars.
Efficient Production
The German Automaker recently inaugurated €800 million plant in Hungary which will be responsible for the volume based models.
The average production time for its models will be brought to 30 hours by 2015 from 43 in 2008.
The number of platforms that Mercedes uses will be reduced from four to just two platforms: Mercedes Front Wheel Architecture (MFA) and Mercedes Rear Wheel Architecture (MRA)
Tapping into emerging markets
China will be a cornerstone of Mercedes-Benz Cars' growth strategy.
Mercedes Benz also believes that India will advance to become the world's third-largest car market by 2020. So focus on India will be crucial as well.
Focusing on Environmental concerns
The new models from the Mercedes Benz portfolio will focus on reductions in fuel consumption and CO2 emissions.
The company plans to reduce the average CO2 emissions of its automobiles sold in the European Union from today's 150 grams per kilometer to 125 g/km by the year 2016.
Increasing profitability
The company plans to improve its profitability by increasing parts sharing and improving efficiencies in the value chain.
The new partnership with Renault-Nissan will help reduce research cost.
By enhancing the flexibility of the international production network, Mercedes plans to react faster to fluctuations in demand.
Production of engines and cars will be gradually shifted from Europe to more cost effective locations. Currently, 90 percent of Mercedes' lineup is built in Europe
Don't forget to read the full article at TheSacramentoBee