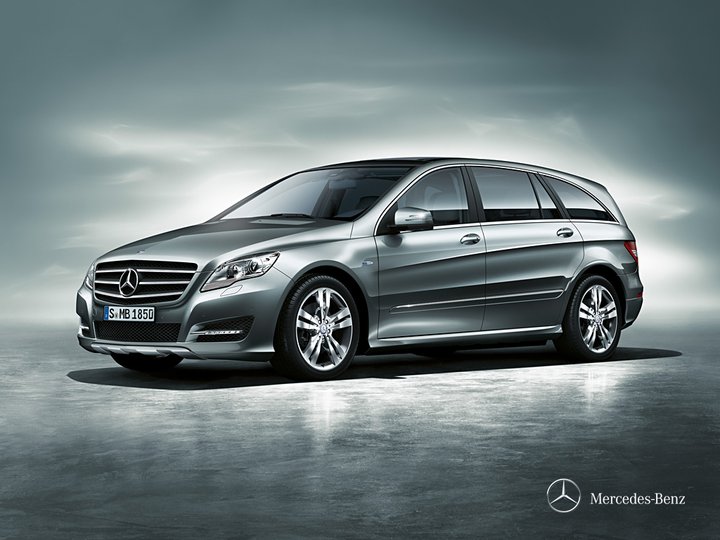 Mercedes Benz is likely to drive in the short wheelbase R-Class with a diesel engine in 2012. At present Mercedes offers the long wheelbase model with a 272hp 3.5 liter V6 petrol engine. The short wheelbase coupled to a diesel engine attempts to score on practicality to frequently traveling customers with increased savings.
Sales are not going to improve multifold but in today's cut-throat environment every unit and every customer counts. The other two Germans dont offer a large MPV preferred by long distance travelers who prefer to drive themselves. Here Mercedes Benz sees a business opportunity.
The practicality of a MPV is unbeatable and beyond the Innova, there's no hope for customers wanting a premium van. They could import vehicles into India but service backup and parts availability is a giant question mark.
The R-Class diesel will also catch the attention of deluxe hotels who can add the stylish 7-seat transporter to their collection. It paints a different picture to guests who would instead travel in an old Mercedes Viano or a top-end Innova.
Mercedes Benz could use a popular musical band to promote the R-Class diesel showing its versatile seating arrangement, feature-rich infotainment system and huge luggage compartment. The thunder under the bonnet is another highlight if Mercedes can see it.
More details on the R-Class diesel will be posted as we learn about it.