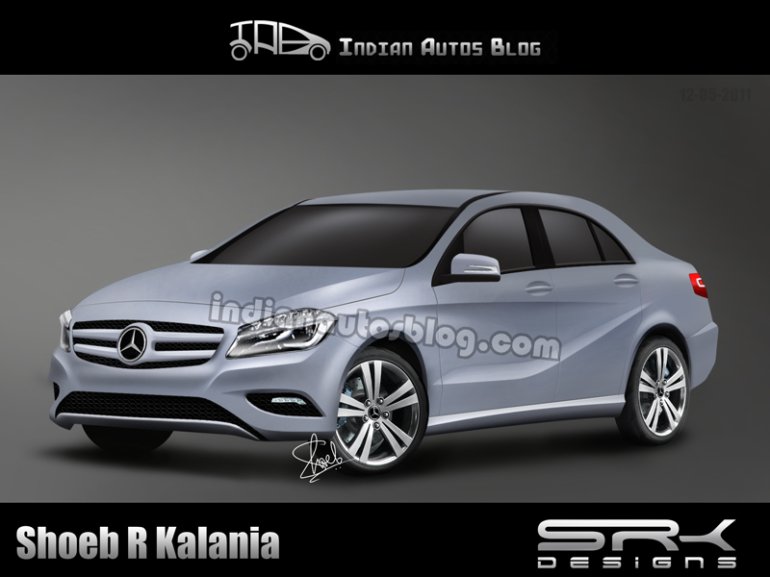 One interesting derivative of the MFA (Mercedes Front-wheel Architecture) component set should be a A-Class compact sedan to emulate the Audi A3 and BMW 1 Series. Mercedes is interested in designing different types of body styles on this low-cost FWD architecture.
The MFA is a boon to its India business as vehicles falling in the 20-30 lakh rupee price bracket will drive volumes for the company and the MFA will enable it to create those vehicles. Its hopes of regaining the top position for luxury brands lies on this platform.  The BMW 3 Series Corporate Edition and X1 models have been able to do this in 2011 and Audi's expected to give BMW company with the Q3 junior crossover in the sub-30 lakh category. It is said that Mercedes is also planning a small crossover on the MFA.
There are no details available on the powertrains. The next gen B-Class will also be based on the MFA.