Launched on 29th November 2014.
The facelifted Mercedes B-Class has been launched for sale in Germany, and will be available in four petrol variants, a CNG variant and an electric-only model.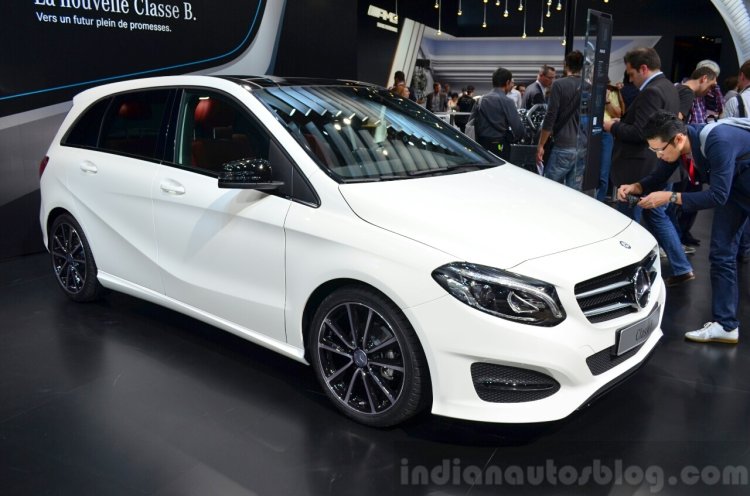 The 2015 Mercedes-Benz B-Class starts at EUR 27,102 (INR 20.94 Lakhs) for the basic B180 and upto EUR 39,151 (INR 29.91 Lakh) for the Electric Drive model.
Earlier last month, Mercedes-Benz had revealed the facelift at the 2014 Paris Motor Show that it brought it closer to its bigger brother. The company markets the B-Class as a "Sports Tourer" and it comes standard with an sporty styling pack. The facelift includes redesigned headlamps that feature optional LED lighting, redesigned front fascia with larger intake, and new rim designs.
Under the hood, the car comes with a wide engine lineup of four 4-cylinder petrol engines, four diesel engines, a CNG powered B200 Natural Gas Drive, and a 150 hp B-Class Electric Drive. Also a first for the luxury MPV is the inclusion of Merc's 4MATIC all wheel drive system in four top-end models.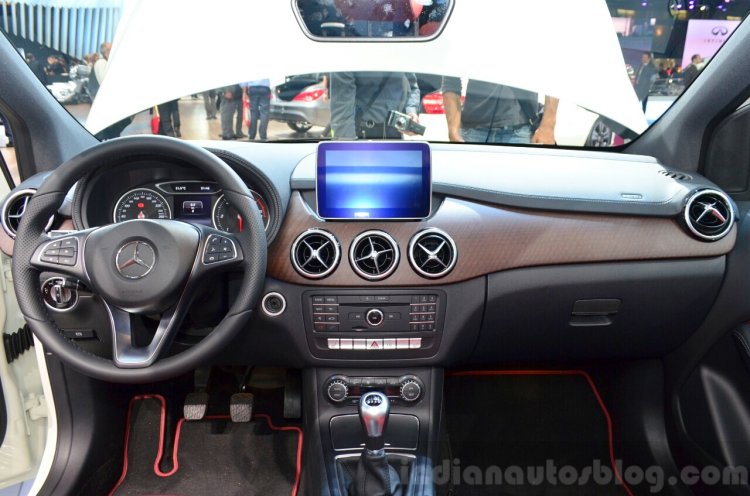 Also Read: Mercedes A-Class facelift starts testing, European launch in 2015
Mercedes says it has sold over 1 million units of the B-Class since the launch in 2005, and over 380,000 worldwide of the second gen model since the launch in 2011.
Mercedes-Benz India, going by past time tables, should have the B-Class facelift on sale within 6 months. The A- and B-Class account for 20 percent of the brand's sales tally in India.
Mercedes B-Class Facelift at the 2014 Paris Motor Show - Image Gallery