The Maruti Swift XDi Edition has been launched. Do take note that this special edition seems to have been launched only in Rajasthan. Based on the LXi/LDi variant, Maruti's Rajasthan dealers inform us that the XDi is basically an accessory pack with a lot of features.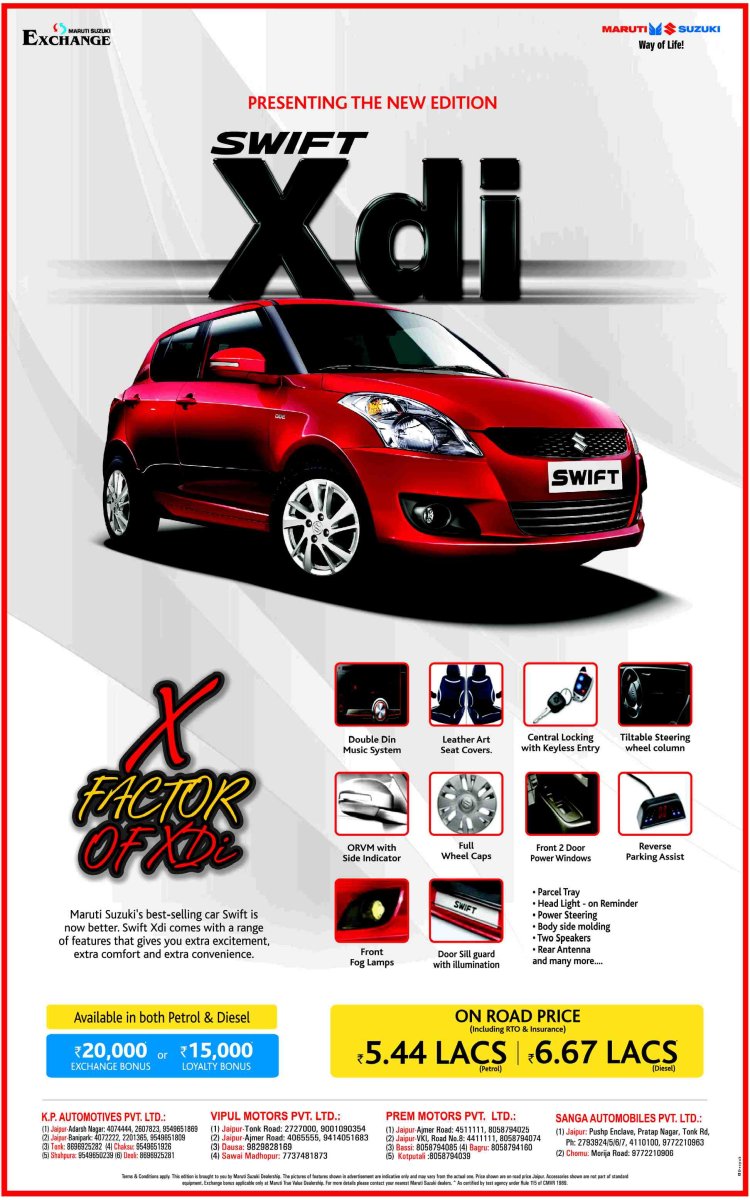 On the outside, the Swift XDi gets front foglights and integrated turn indicators in its wing mirrors. Both these features are available only from the VXi/VDi and upwards. The dealers are also offering full wheel covers as part of the package.
Inside, a 2-DIN music system with 2 speakers, artificial leather seat covers, central locking and keyless entry, front power windows, rear parking sensors, and a door sill guard with the 'Swift' logo illumination have been added.
Maruti Swift XDi Edition prices
Maruti Swift XDi Petrol - INR 5.44 lakhs
Maruti Swift XDi Diesel - INR 6.67 lakhs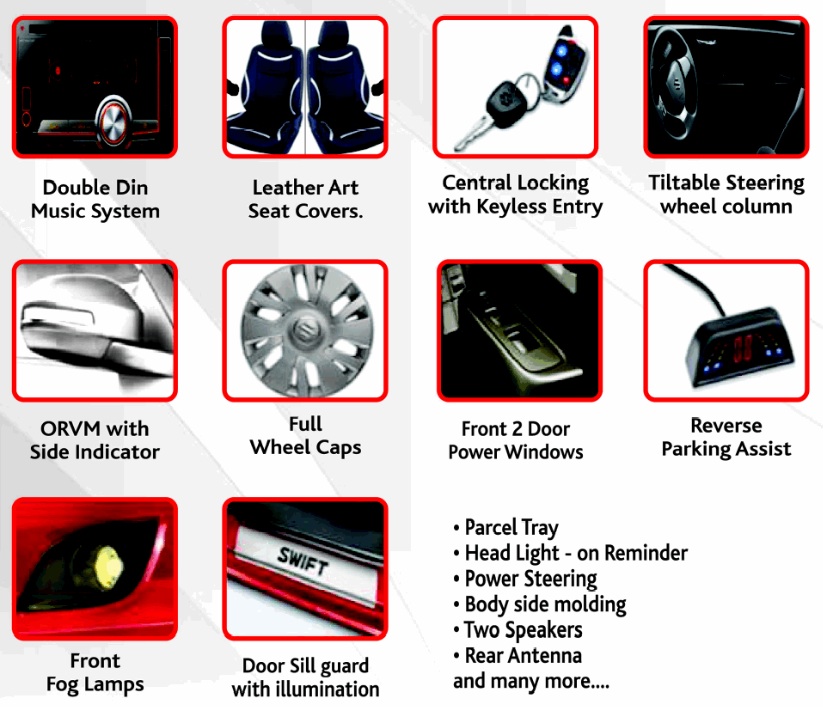 The regular Swift LXi costs about INR 5.06 lakhs while the Swift diesel LDi comes to about INR 6.26 lakhs. The dealers seem to be charging about INR 40,000 more for the added features on the XDi.
[Note: Prices are on-road, Jaipur and include registration and insurance.]
Such dealer level spin-offs are not something new. Very recently, we found out that a VW dealer in Chennai was selling the Polo with added accessories, badged as a limited edition. Even Mahindra dealers are selling a special edition of the Quanto to boost sales.
[Image from - Times of India]