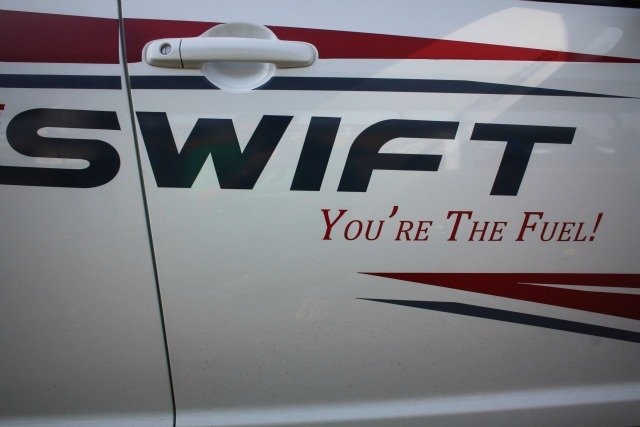 The Alto's dominance finally comes to an end, well sort of. The Maruti Suzuki Alto was the bestselling car in India since the mid-2000's – crown that the Alto snatched from the 800. This epic dominance lasted for more than 6 years.
But all good things come to an end. The Alto has been dethroned from its podium by sister Swift for the month of April.
Let's just say Maruti Suzuki isn't complaining.
The Alto sold 17,842 units in the month of April as compared to Swift which clocked 19,484 units for the same month. The Swift has definitely benefited from the increased production at the Manesar plant. The waiting period has been brought down from 6-8 months to a mere 2-4 months.
But this is not about the Swift. It is actually about the Alto. While Maruti need not press the panic button soon because it is just a month's sales figure, there are certain points of worry.
First among which is the rapid dieselification of the market. Most manufacturers are running a petrol to diesel ratio of 20:80 in their sales figures. Alto, on the other hand, does not have a diesel engine in its arsenal. This fact is not alarming important because none of its competitors like the Nano, Eon and Spark have it either. But Tata Motors is developing an 800 cc diesel engine for the Nano which could wreck havoc on the Alto's future sales figures.
Second is age. The Alto is old, in fact very old. Apart from the introduction of the Alto K10 (a slightly more powerful version of the Alto), nothing much has changed from the date of launch.
The most alarming fact is competition. Alto ruled the roads because there was hardly any competition in the same segment. Now the situation is different and the little Alto is definitely feeling the heat. It is only going to get more difficult from here. With Fiat and Nissan all set to enter the small car market, Alto's figures could further take a hit.
What are your thoughts on the Swift's temporary dominance in the Indian auto market?
[Source: hindustantimes.com]