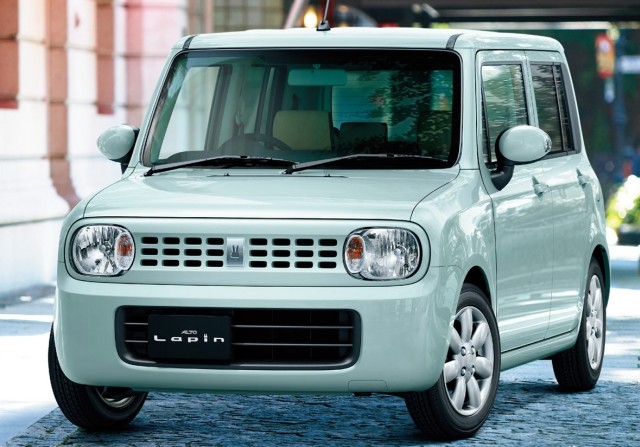 Image - Suzuki Alto Lapin - A recently launched small car in Japan but has NO connection to the story whatsoever.
While many continue to incorrectly believe the Wagon R-category Suzuki Cervo from Japan will serve as the Maruti 800 replacement, Autocar India has stated that the company is working on a sub-600cc car to take on Hyundai's HA scheduled for 2012 and the Piaggio NT3 speculated to come in the next three years.
Codenamed YE3, Maruti Suzuki might be looking to plug the gap opened up by the retiring Maruti 800 in the next couple of years with the YE3. There is no information available on the bodystyle, though it's immature to assume that it won't be a hatchback with four doors.
Speaking to a representative from the engineering division of Maruti Suzuki at the launch of the Alto K10 in Chennai, IAB was told Maruti never tested the Japanese Suzuki Cervo in India. Though there were spyshots of an orange Cervo doing rounds near Maruti's plant before the launch of the Ritz (which it was mistaken for), Maruti Suzuki, even if it intends to launch the Cervo, can't position it under the Alto.
Apart from the low cost YE3, Maruti Suzuki is also believed to be working on a 2-cylinder engine for the Alto. Currently, the basic Alto comes with a 800cc 3-cylinder engine.
The YE3 will almost certainly be based on an all-new platform. Could Volkswagen assist them with this project? If so, then how?
Source - autocarindia.com