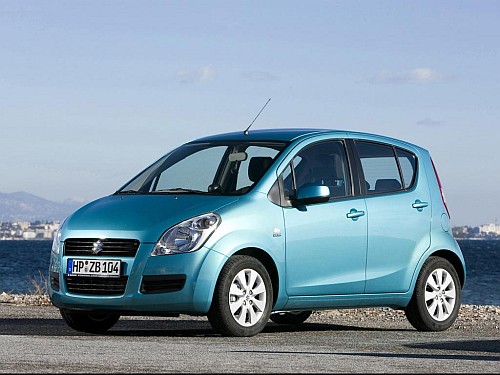 Launched in May 2009, the Maruti Suzuki Ritz completed a year in its Indian innings. It didn't merely complete it, but took the game to another level. Over 68,000 vehicles were sold in this one year period. This is more than what the Swift managed in its first year in India.
Not many hatchbacks could match the Ritz' stellar performance. Hyundai's i20 sold 31,318 units while the Skoda Fabia sold 7,383 units in the same duration. The Suzuki Swift and Tata Indica Vista were the only cars close the Ritz in terms of sales numbers.
The competition will get tighter with the entry of Nissan' Micra and Toyota's Etios. The Ford Figo has got off to a steady start and so has the Chevrolet Beat, which is expecting a diesel engine in the following months. So expect the number to slide with the entry of the new models.
Maruti has begun exporting the Ritz that comes in both petrol and diesel variants. Maruti is expected to add new engines and gearboxes to the Ritz, especially after the Suzuki-VW deal was signed last year.