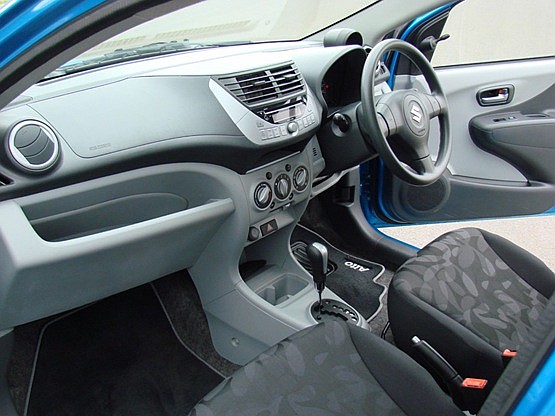 The Maruti Suzuki A-Star had a very good start in the Indian market. The car's styling evoked a good response from the public and it has been selling well since then. But with a slew of new entrants splashing into the small car segment, segment favorites like the A-Star, Swift and Hyundai i10 all lost their charm and sales aren't very brisk.
Hyundai has already set to work and is busy preparing the facelifted Hyundai i10. Maruti has to add some pizazz to its range. The next generation 2011 Maruti Suzuki Swift would be coming only next year and only other cars that deserves attention are the Zen Estilo and the A-Star.
The Zen Estilo is receiving few cosmetic changes now and then but it isn't enough, is it?  The only option Maruti Suzuki India has is to add spice to the A-Star so that it can attract buyers who are turned off by the Estilo.
Rumours suggest that Maruti could offer an automatic transmission on the A-Star to attract new customers, especially the fairer sex. The A-Star which sells as the Alto globally has a very efficient 4-speed auto transmission that manages 15 kmpl in the city and 24 kmpl on the highway.
The efficiency of the Maruti Suzuki A-Star Automatic could attract buyers who want hassle free driving in the city and could be a cheaper alternative to the Hyundai i10 Automatic.
The Indian market is growing rapidly and with this growth, there is bright chance for small cars with auto boxes to do well. The Nissan Micra could be offered with an automatic transmission by next year and the next generation Maruti Swift could come with an automatic transmission option.
Source: Indiancarsbikes
Image source: TMR