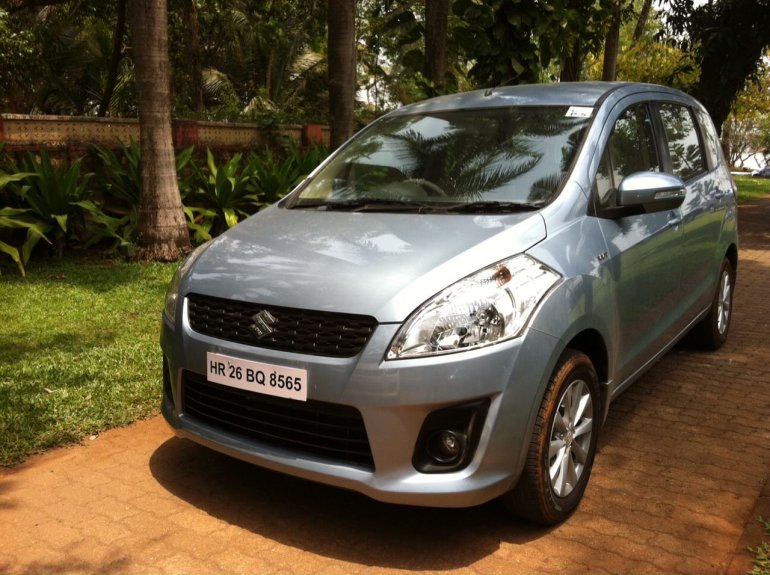 Previously we published a speculative story based on the information shared by Economic Times that the launch of the Maruti Ertiga is scheduled on the 11th of April. Today, thanks to our friend Siddharth Vinayak Patankar (SVP) of the NDTV Car&Bike Show, we have learned that the launch will be held on the 12th of April.
We don't have official confirmation from Maruti Suzuki, but what we do know is the car will be launched in 6 variants - 3 petrol and 3 diesel trims. SVP shared this piece of information and some photographs on the Facebook Wall of the CnB page.
The Ertiga was revealed at the Auto Expo and Maruti Suzuki went as far as detailing its technical specifications. The cars gets a new 1.4 K Series petrol engine that produces 93 bhp/130 Nm along with an ARAI certified mileage of 16.02 kmpl.
The diesel on the other hand is the familiar 1.3-liter Fiat-licensed Multi-jet motor that produces 88 bhp/200 Nm while delivering an ARAI certified mileage of 20.77 kmpl.
We have no idea on the pricing, we don't know what Maruti has in mind. Suzuki will launch the Ertiga in Indonesia about ten days from the Indian launch.