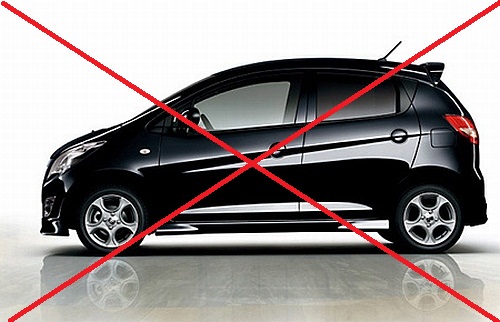 An official from Maruti Suzuki, speaking to Wheels Unplugged, clearly states there are no plans of launching Suzuki Cervo in India. A few days ago, a report published in sections of the media that a Cervo-based small car is likely to emerge in the following weeks.
Senior Maruti Suzuki Official -
We are planning to launch some models but any plans to launch Cervo are not on the drawing board of the company. We'll make an announcement as and when we roll out the models.
When asked about the chances of a 1.0-liter K-Series Suzuki Alto for India, which in all likelihood is the confused with the "Cervo-based" small car, the official nodded. The 800cc Alto was upgraded to meet BS4 emission norms, currently in effect in main cities across India. It was previously believed that the 1.0-liter Alto could phase out the 800cc model and begin at a lower price point, but that differs heavily from the truth.
Senior Maruti Suzuki Official -
Both the cars (800cc, 1,000cc) would be sold as the current one caters to a different segment and the 1.0 Litre Alto would is earmarked for a slightly higher segment. Ergo, the higher spec Alto will be slightly pricier
The Tata Nano must feel lonely after this development.
Source - Wheels Unplugged