Team BHP member Rahulraxx has shared images of the Mahindra XUV500 'Sportz' special edition.
The special edition is expected to be listed for sale in the next few months, possibly ahead of the festival season which normally sees plenty of such product actions.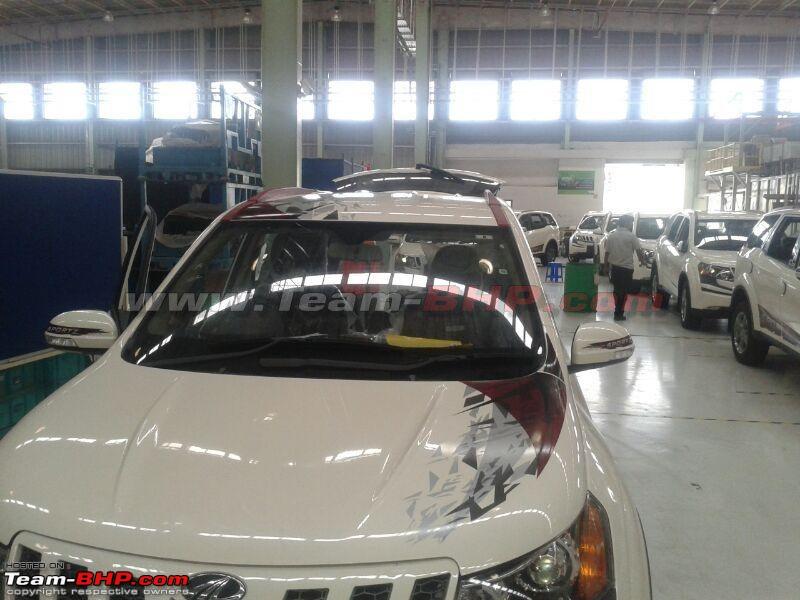 In the first week of January, IAB readers were informed that a special edition, with red graphics, was planned for the year.
The XUV500 Sportz is not a facelift. It is a sticker job to the current vehicle. One side of the bonnet, roof, roofrails, side mirrors, door handles, door bases, wheel caps and the registration plate applique receive the 'Sportz' and red highlights.
The XUV500 has averaged a monthly sale of 3,200 units this year which makes it India best's selling SUV in INR 10+ lakh category. Sales are marginally better compared to the same period last year where the XUV registered an average of 3,158 units.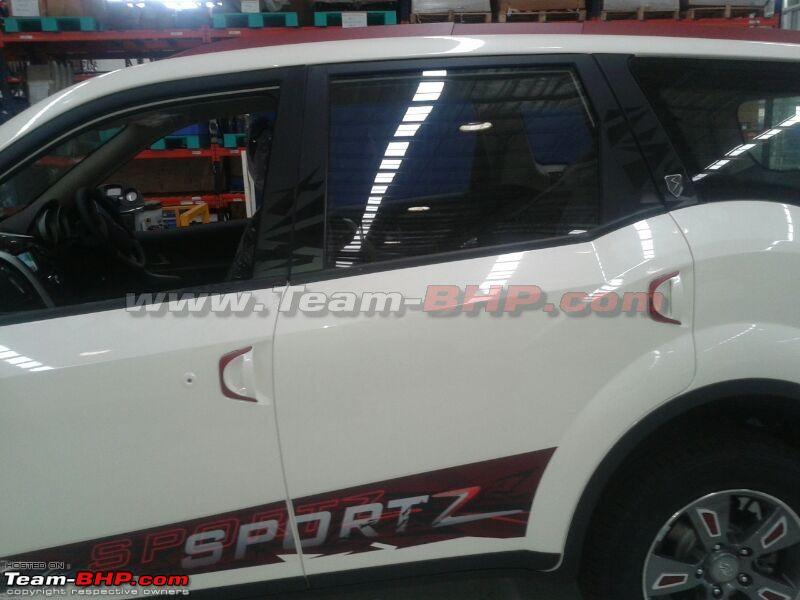 Mahindra showcased a hybrid prototype of the XUV500 at the Auto Expo and are believed to be working on a new automatic transmission. However, these variants are not likely launch this year.
[Source - Team-BHP.com]