The car that changed it all for Mahindra, the car that put Mahindra on the map, the car that transitioned Mahindra from a tractor manufacturer to a leading SUV manufacturer – indeed, the Scorpio goes by many introductions.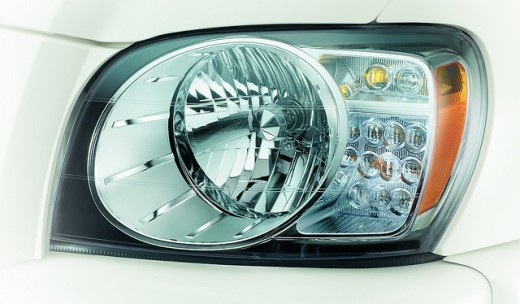 Introduced in 2002, the Scorpio changed the face of the company and since then M&M has been constantly updating its magic wand right up to the current generation.
About 4,00,000 units after the first car rolled out of Nashik, Mahindra has confirmed that it has started work on an all-new Scorpio scheduled for release in 2014. Codenamed W105, the new Scorpio is being developed at the Chennai R&D center by a select group of engineers. M&M has not revealed too many details of the upcoming Scorpio apart from the fact that it will have subtle design changes and extensive work done on the mechanicals.
Why update now?
The Mahindra Scorpio dominated in an era when the only chief rival was the Tata Safari. Things will dramatically change now with the launch of Renault Duster and Ford EcoSport. Many major automakers such as Maruti Suzuki and Toyota are keen on developing sub 10 lakh SUVs to end the reign of the Scorpio.
Even the big brother XUV500 has managed to eat into the share of the Scorpio. The Indian customers don't mind paying the extra 2 lakhs for the refinement and features that the XUV500 offers.
In the heat of this competition, Mahindra Scorpio, a 10 year old product, cannot survive without taking a hit. It needs to be updated to keep in sync with changing trends and market conditions.
What do we expect from the all-new Scorpio
A monocoque chassis
Enhanced styling
A more powerful engine with high fuel economy
Increased space for the third row
Classy interior and a digital interface with downloadable apps
4+ star ANCAP safety rating
Hybrid variant as the intention has always been there
The Scorpio was a path defining vehicle for Mahindra. However, its not a flagship product anymore. Thus Mahindra needs to make sure that the Scorpio manages to fend off the new boys and sustain its leadership while being kind to the elder brother. Now that's a tough job!
What would you like to see change on the new Scorpio?
[Source: Business-standard.com]