Mahindra is India's largest utility vehicle manufacturer and has introduced a string of bestsellers and cult brands, with their tough and rugged vehicles the lifeblood for India's rural economy. Over the last two decades, the Bolero, Scorpio and the XUV500 scripted many sales and revenue records for the Indian auto industry, and the priceless result was that the capabilities of Indian automotive designers and engineers were on the world map with each new generation.
Breakthroughs aside, there were times when M&M's designers, product planners and marketers got it wrong, and the Indian car buyer gave introductions the cold shoulder.
Here is a list of 7 Mahindras that failed to make it big time.
Mahindra Voyager

In 1997, Mahindra bought rights to produce the Mitsubishi Delica and sold it in India as a luxurious people mover called the Mahindra Voyager. It had ample space for the Indian family and lots of features but was priced too high, and was taken out of production in 2000. It did find use as a cargo van and as an ambulance, though this didn't help its chances in the private car segment. The Mahindra Voyager came with a Peugeot / Citroën sourced 2.5-litre diesel engine producing 72.5 PS @ 4000 rpm.
Mahindra Verito Vibe The Mahindra Verito Vibe started life 14 years ago as a Dacia Logan, which Mahindra purchased the license to make in India, renaming it the Mahindra Verito. In 2011, Mahindra gave us the Mahindra Verito Vibe, which was essentially the Mahindra Verito with a redesigned boot to decrease overall length to below 4 meters. The result was neither a hatchback nor a notchback, and despite having a strong 1.5-litre diesel engine and a bench that could seat three abreast, the car failed to get a move on with not a single unit produced this financial year. M&M is reportedly not looking at renewing the Verito when the BS6 emission norms take effect in 2020.
You can read our review of the Mahindra Verito Vibe here.
Mahindra Scorpio Getaway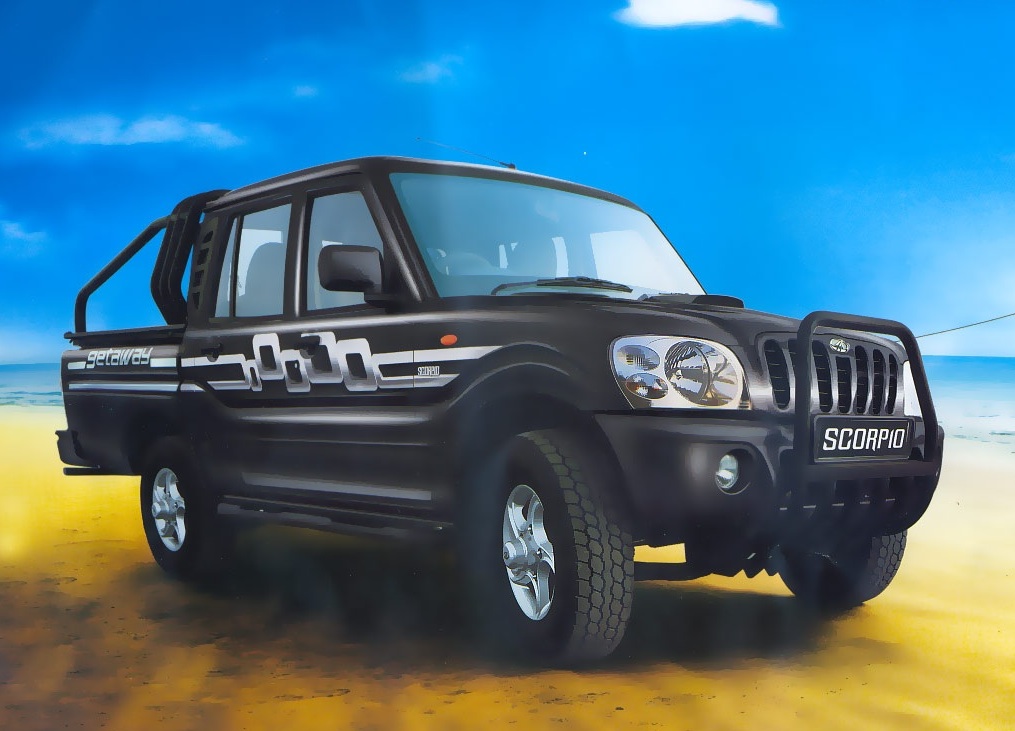 The Mahindra Scorpio Getaway is a twin cab pickup truck based on the standard Mahindra Scorpio. Lifestyle pickup trucks in India are a niche market, more suited as commercial vehicles, and the attributes of the segment are responsible for the low visibility of the Scorpio Getaway. It featured a powerful 2.6-litre CRDe turbo diesel producing 115 bhp @ 3800 rpm and 278 Nm @ 1700 rpm of torque. A 4WD option was also on offer for the Getaway.
M&M currently exports (CBU and CKD) of the latest pickup to emerging markets featuring parts from the new Scorpio SUV.
Mahindra e20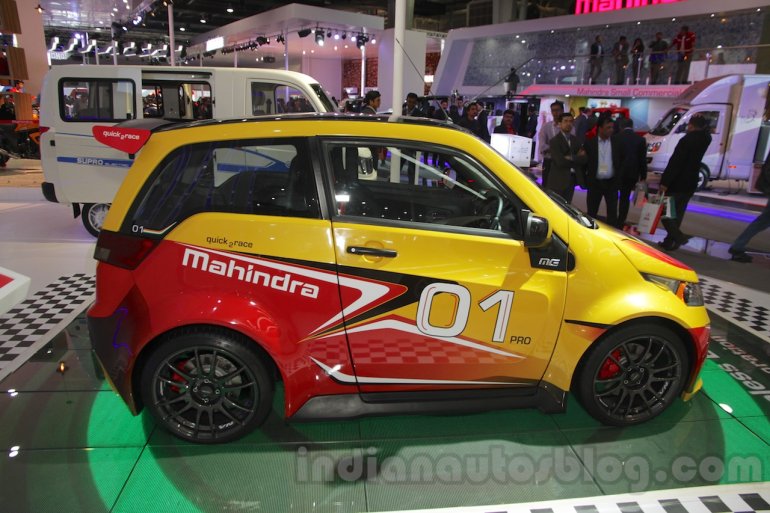 The Mahindra e20, a two-door, fully electric vehicle from Mahindra's electric mobility division, has been replaced the more practical four-door e2o Plus. It came with a very high price tag and was not going to survive without subsidies from the government. Also, there was no widespread charging infrastructure, which discouraged many potential buyers. The long-term savings versus a petrol/diesel hatchback was not convincing enough, and sales never took off. The Mahindra e20 was powered by 25.4 bhp (19 KW) three-phase induction motor with a torque of 53 Nm achieved from a standstill.
Check out images of the Mahindra e2o Sports edition here.
Mahindra Quanto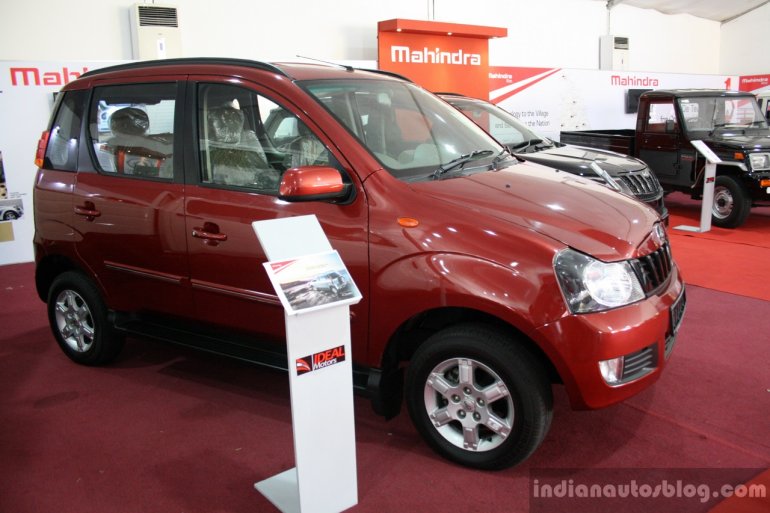 Mahindra shortened the Xylo platform and gave us the Mahindra Quanto in 2012 which (not mentioning Premier Rio) was technically India's first sub-4-meter SUV. While the design and engineering was not Mahindra's best work, it and was able to find buyers easily until the arrival of the Ford EcoSport the following year. A thrummy 1.5L three-cylinder engine with 100 bhp @ 3,750 rpm, and 240 Nm @ 1,600-2,300 rpm powered this pseudo SUV. A new chassis and an all-new design later, the Mahindra Nuvosport was here, which too was not enough to redirect Ford and Maruti customers.
You can read our review of the Mahindra Quanto here.
Mahindra Rexton
The Mahindra Rexton is a badge-engineered third-generation Ssangyong Rexton assembled by Mahindra for the Indian market, the first vehicle to come out of the Mahindra and Ssangyong partnership. This large 7-seater premium SUV offered luxurious interiors and came loaded with creature comforts, but the steep price tag (circa 18 lakh) didn't find many buyers. The Mahindra Rexton came with a 2.7-litre diesel engine that was sourced from Mercedes-Benz by Ssangyong. The engine developed 162 bhp and 340 Nm of torque mated to a 5-speed manual transmission. An AWD variant was also offered with a 5-speed automatic transmission.
Mahindra will do a retake with the latest-gen Rexton arriving on the market before Diwali. The new Mahindra Rexton, the company says, would be the most expensive Mahindra vehicle ever.