This is it - The Mahindra Verito Vibe has been undergoing testing for quite a long time. However, our reader, Vikram Viswanathan has managed to click these high quality images of the Verito Vibe. Vikram reports that the car seemed to be present for an advertisement shoot in Bangalore, signaling that the launch of the Vibe is set very soon indeed.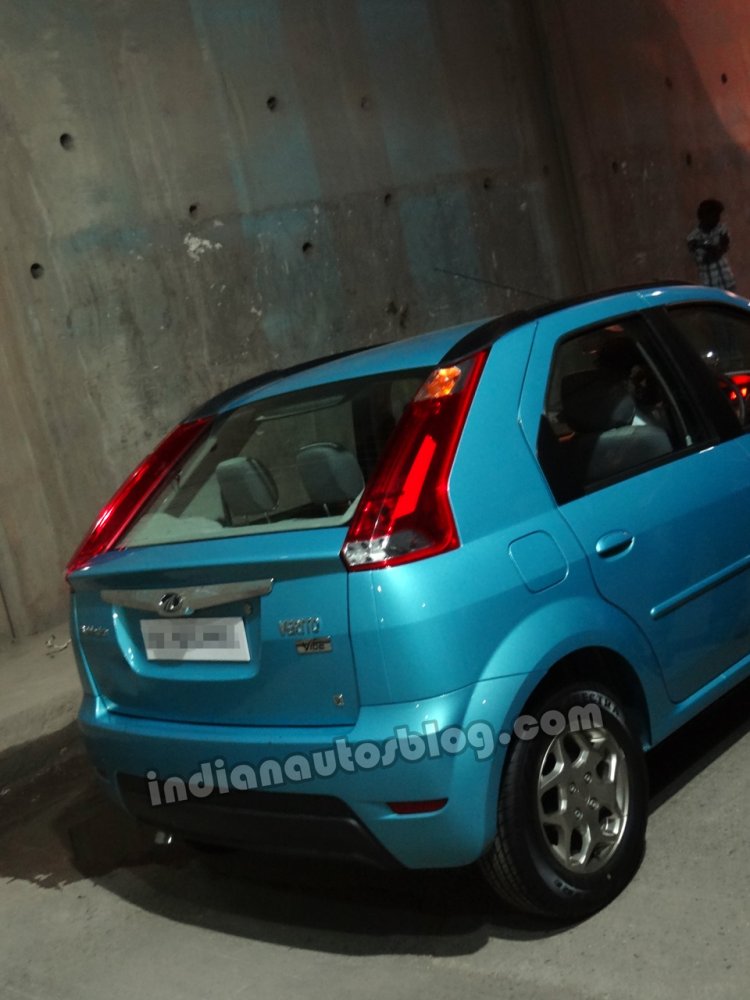 Vikram seems to have caught the top end model of the Verito Vibe. The alloy wheels are the obvious giveaway. On closer inspection, one can also notice the rear exhaust which has been dipped in chrome to give it a more upmarket look.
You can also see the 'Vibe' logo which was previously not seen before. Other points of interest are the rear numberplate which gets the chrome treatment as well. The color of the car is new to the Mahindra family.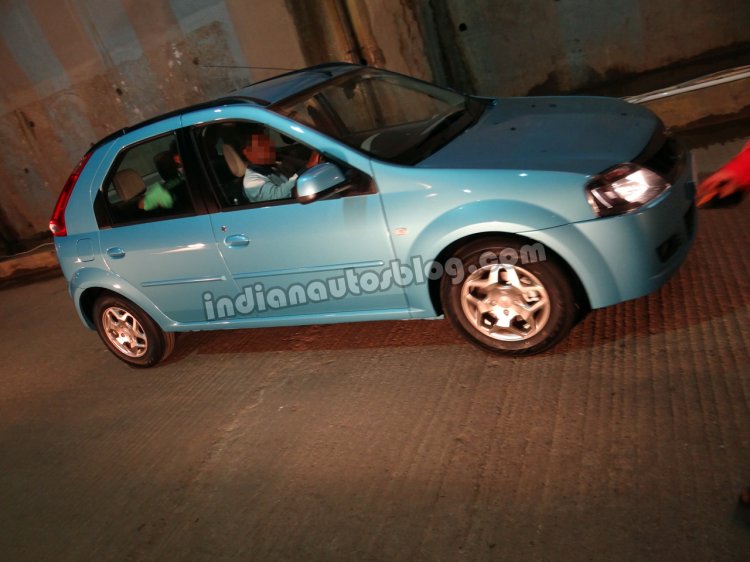 It's called Arctic Blue and it was launched on the Mahindra XUV500 only recently. The Verito Vibe would be the second product to get this color by the looks of it.
Mahindra will launch the Verito Vibe only in diesel guise. This is because the Verito Vibe has been engineered to take advantage of the sub 4 meter norms and that requires a petrol engine displacing 1.2-liter or less or a diesel engine upto 1.5-liters. As Mahindra does not have a small petrol engine yet, the Vibe will be a diesel only model taking the Verito sedan's 1.5-liter K9K diesel engine (which is the one used on Nissan Micra's/Sunny's and the brand engineered Renault's).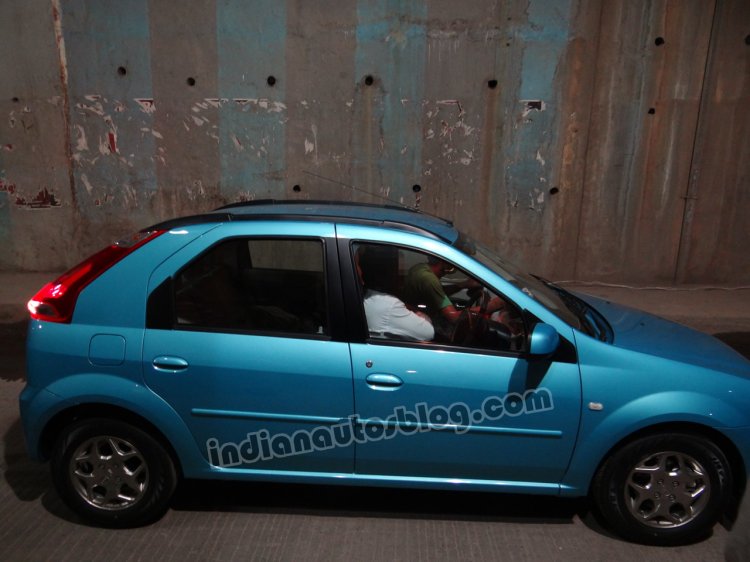 When we spoke to Mr. Vivek Nayer, Chief Marketing Officer, Mahindra Auto, he told us that the Vibe would be launched 'soon' without specifying a time frame.