The Mahindra Verito Vibe is about to be launched in the next hour or so. However, these images were snapped by Team BHP member who goes by the name Maverick5490 while the car is being prepped for launch.
It shows us everything we've been wanting to know since Day 1: Is the Verito Vibe a hatchback or a sedan?
It's none of those, this one is a hybrid!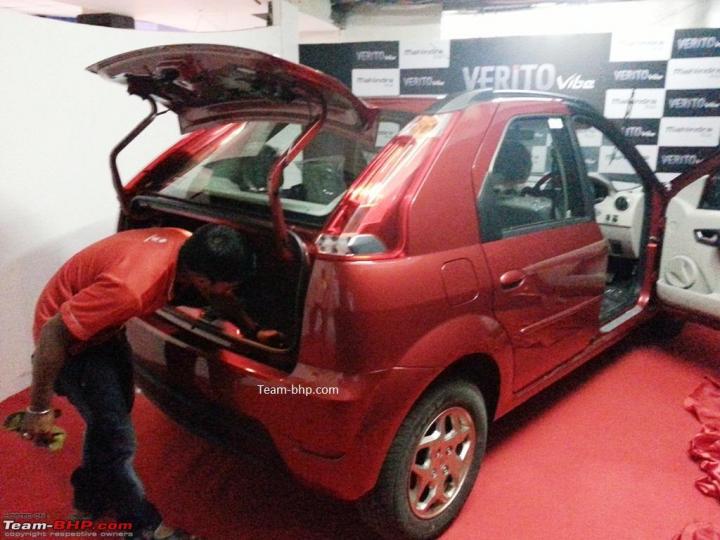 On the one hand, it sports sedan like hinges for the boot with a fixed windshield and on the other hand, the boot lid isn't big enough for the rear to be called a sedan. We can't imagine how one would stow luggage inside the boot, but we should be having an exact idea within a couple of hours time.
To mask the oddity of chopping of a big section of the car's rear, Mahindra's added Christmas tree lights on the C-Pillars. The car also gets roof rails and blackened A- and B-Pillars.
The Verito Vibe is a sub 4m product Indian Autos Blog will be updating you on again in the next hour. Stay tuned!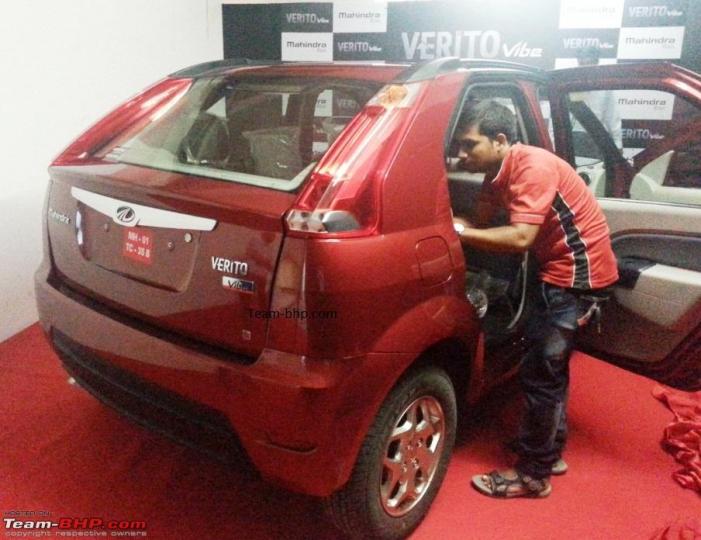 [Image credits - Team BHP]