Our friends at BS Motoring have yet another round of spyshots of the Mahindra Verito facelift, caught testing by their reporters in the Chennai city outskirts. Since the time the Verito was bought over by Mahindra, numbers have only grown.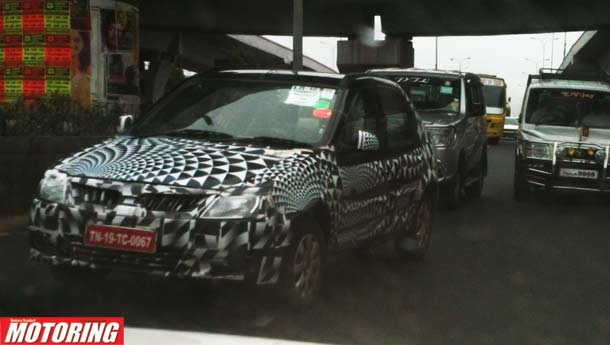 Currently clocking between 1,500-1,700 units a month, the facelift operation can improve that figure by a good margin if the Verito becomes a desirable car.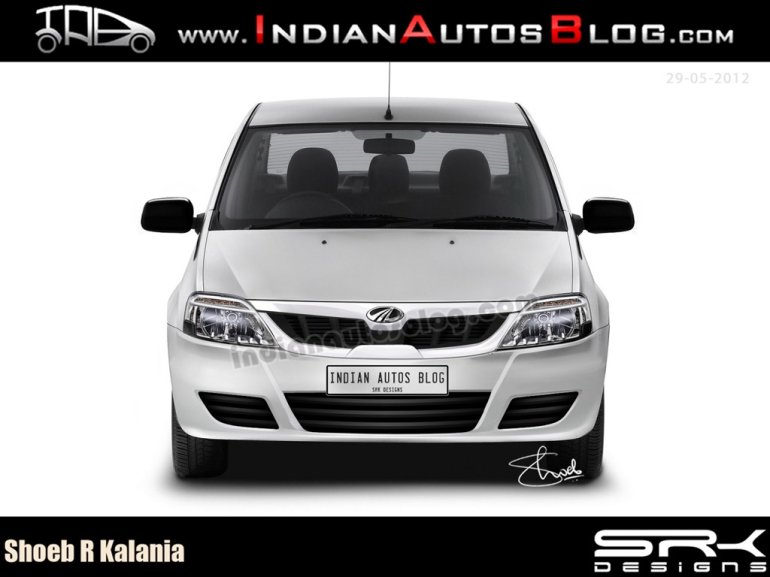 The Logan may have been a phenomenon in developing European markets by provide simple and cheap transportation, but the segment has come of age here in India with manufacturers offering both high-value and low-cost options. Mahindra will have the latter covered when the chopped version of the Verito measuring under four meters comes to the market, but it is important that they remodel the car's front and rear that has become all-too familiar.
Mahindra have fixed new rear view mirrors, made the wipers clean a RHD car's windshield, designed a new grill reminiscent of the Jeep, raised the position of the rear registration plate and fitted new bumpers. The rendering on the left is how the car will 'exactly' look.
No changes are expected under the car's bonnet. The car's interior could receive minor trim tweaks and additions.
BS Motoring expects Mahindra to launch the new Verito in October alongside the sub-4 meter version.
[Source - BSMotoring.com]