The TUV300 mHawk100 costs INR 8,000 more than the regular model.
Below is a comparison chart of the recently-launched Mahindra TUV300 mHawk100 with its rivals - Maruti Vitara Brezza, Ford EcoSport, Mahindra NuvoSport and the regular TUV300 is also included in the spreadsheet.

The TUV300 mHawk100 uses the same engine as the regular TUV300, but develops 102 PS and 240 Nm of torque, exactly the same as the NuvoSport. Armed with these power and torque outputs, Mahindra can claim they make the most powerful sub-4m SUVs in the country. The Ford EcoSport comes a close second with its 100 PS/205 Nm 1.5-liter TDCi engine, followed by the 90 PS Vitara Brezza and finally the regular TUV300.
Despite the appreciable increase in power and torque, the TUV300 mHawk100 still lags in the power-weight ratio owing to its heavy ladder-frame construction. The EcoSport puts a class-leading 79 PS/tonne, followed by the Vitara Brezza's 75.31 PS/tonne and then the Mahindras.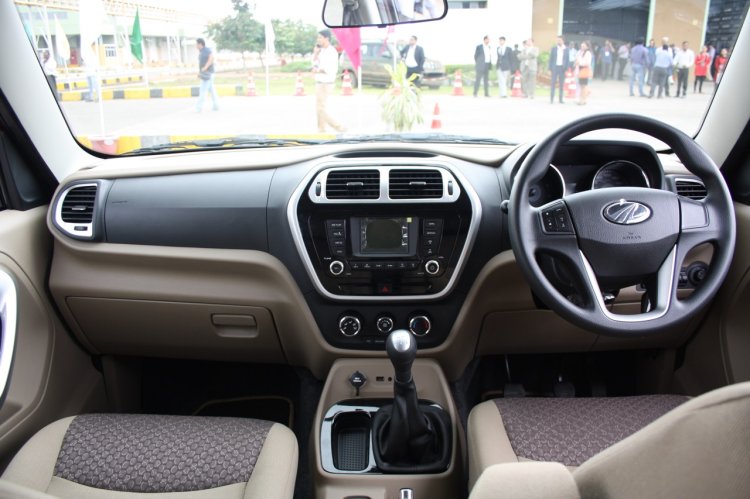 The ladder-frame Mahindras also lose out on the fuel efficiency front: The Vitara Brezza delivers a segment leading 24.3 km/l followed by the EcoSport's 22.27 km/l. Compared to the regular TUV300, the TUV300 mHawk100 delivers 0.44 km/l lesser mileage.
On the pricing front, Mahindra has priced the TUV300 mHawk100 INR 8,000 more than the regular TUV300, putting it well within reach of prospective buyers.