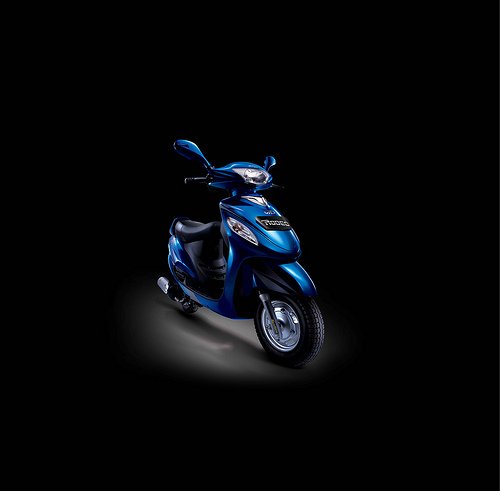 Mahindra's Rodeo is pitched at youngsters who are seeking a stylish buy
With the festive season on and two new products in its stores already, Mahindra Two Wheelers is aiming at selling 7,000 scooters this month.
Mahindra has launched these products keeping in mind more than one category of customers. The Rodeo has been designed for the youngsters whereas the Duro is said to be suitable for the families.
All these models have been manufactured by the same Taiwan-based scooter manufacturer SYM with a 125cc engine.
These three products give you a gas mileage within the range of 50 to 58 kmpl under standard conditions and therefore said to be value for money products by the company. As of now, the company has around 300 dealerships and 80 service centres and is targeting customers in urban and semi-urban areas.
click through to view the Rodeo and Duro Image Slideshow
Mahindra Duro Image Slideshow
If you can't view the slideshow above, visit the Mahindra Duro Image Gallery
Mahindra Rodeo Image Slideshow
If you can't view the slideshow above, visit the Mahindra Rodeo Image Gallery