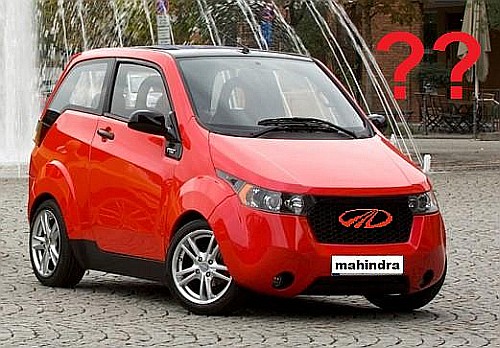 Mahindra and Mahindra, after tasting success in selling its utility vehicles in the urban market, may soon foray into the small car business, reports NDTV Profit. Mahindra is planning to invest around Rs. 1000 crore to expand its automobile business into the small car segment.
The small car segment contributes to over 70% of the passenger cars sold in India. Mahindra may be just planning to spoil the exploits of Maruti, Tata and Hyundai, who are the main players in this segment.
The new small cars, internally codenamed S101, S102 and S103, would be completely built on an all new platform. These small cars could be priced between Rs 2 lakhs to 5 lakhs. Mahindra is planning to introduce these small cars by 2013-14.
According to sources, Mahindra and Mahindra has roped in the renowned Italian design studio, Stile Bertone, to design the looks of the car. This comes as a huge relief to us, as we wouldn't have the strength to tolerate seeing a small car penned by Mahindra's in-house designers.
Stile Bertone helped Mahindra with the preliminary design of the Xylo.
Mahindra would mainly be targeting its arch rival Tata Motors, which is doing extremely well in the small car segment.
Mahindra is all set to enter the compact car segment with its mini-Xylo SUV soon, which is currently being tested. The response to this car might have a considerable effect on the Mahindra's small car approach. Mahindra could also develop a new range of small, frugal petrol and diesel engines for the new small cars.
With Mahindra taking over Maini , can we also expect Mahindra badged electric cars, as Mahindra usually utilizes all the possible options when it comes to making automobiles?
Source: NDTV Profit