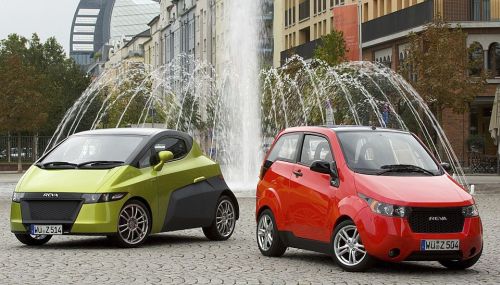 Maini Reva has been renamed as the Mahindra Reva Electric Vehicle Company after Mahindra's takeover of the Bangalore based electric car maker.
Reva unveiled two electric car concepts, the NXR and NXG at the 2010 Auto Expo New Delhi. Mahindra Reva announced that these cars would be launched by the last quarter of 2011. The Reva NXR and NXG would be exported to international markets too.
Pawan Goenka, Chairman, Mahindra Reva Electric Vehicle Co. -
A lot of work is going on at the moment and the launch of the new Reva NXR and NXG should be by Q4 of 2011.
The cars are being tested thoroughly and Indian Autos Blog even brought you exclusive spy pics of the NXR electric vehicle being tested on the highways.
The big question is what badge would the new NXR and NXG carry? Would Mahindra realize the value of Maini's Reva's efforts in developing the car or would it vainly stamp its badge on the electric cars just because it owns the company?
Source: NDTV