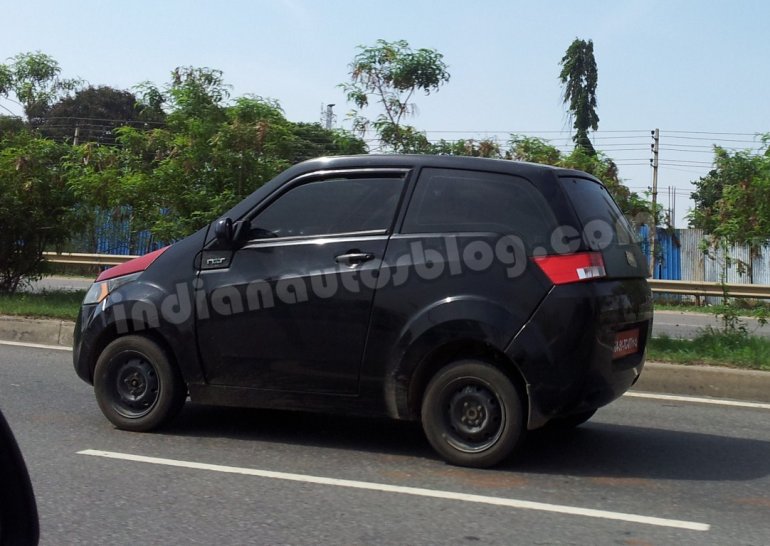 Business Standard newspaper has learned that Mahindra Reva Electric Vehicles Pvt Ltd has finalized a five-product strategy for launch till 2016. Officials from Reva have regularly interacted with the media on model possibilities for the future, but the company has had little to show. After Mahindra's acquisition of Reva, the sole offering REVAi, began retailing through Mahindra's existing dealer network and the ball was set rolling.
Talking to Business Standard recently, Mahindra Reva's chief technology officer and strategist Chetan Maini says one product will roll out every year for the next four years. The Reva NXR is at the starting gate this Diwali, followed by electric variants of the Gio, Maxximo and Verito. IAB readers know the Gio EV's whereabouts through spyshots posted last year. The Maxximo EV was pressed into action at the 2010 Delhi Auto Expo as a goods carrier, while the Mahindra Verito EV was showcased at the 2012 Delhi Expo.
One of the other two products could be the Mahindra NXG, a swanky urban convertible car that was designed by DC Design, and kept on display at the 2009 Frankfurt Motor Show.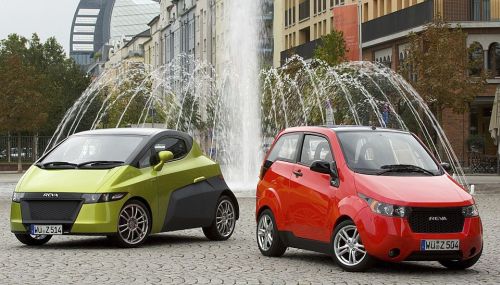 The company has initiated trial production of the NXR at its newly inaugurated manufacturing plant in Bangalore, and series production will begin in another two weeks. 100 crore rupees has been invested in the plant which has an annual capacity of 30,000 units. REVA has sold 4,600 cars in the last 12 years with the bulk of volumes coming from India, UK and Norway.
Business Standard reports that the name Reva NXR will change at the time of launch and the price will be about 20 percent over its existing model, the REVAi, that retails at Rs. 4.87 lakh (ex-showroom, Bangalore).
Though the report claims that the car is powered by a lithium ion battery pack, we are not sure if such expensive technology can be offered at that price. The NXR is most likely to draw power from a conventional, low-cost Lead acid battery.
Mahindra REVA is working out partnerships with public and private companies such as State Bank of India and Café Coffee Day, for developing infrastructure such as rapid charging systems for electric vehicles. The vehicle, launched by Diwali, will initially be available only in Bangalore and Delhi follow into other domestic markets later on.
[Source - Business-Standard.com]
[Mahindra NXR test mule spied near Bangalore by IAB reader Gokulraj GK]