Mahindra unveiled an automatic version of the Quanto compact SUV. The new five-speed autoSHIFT transmission will be used for the first time in a compact SUV and is a result of the company working with Ricardo, UK.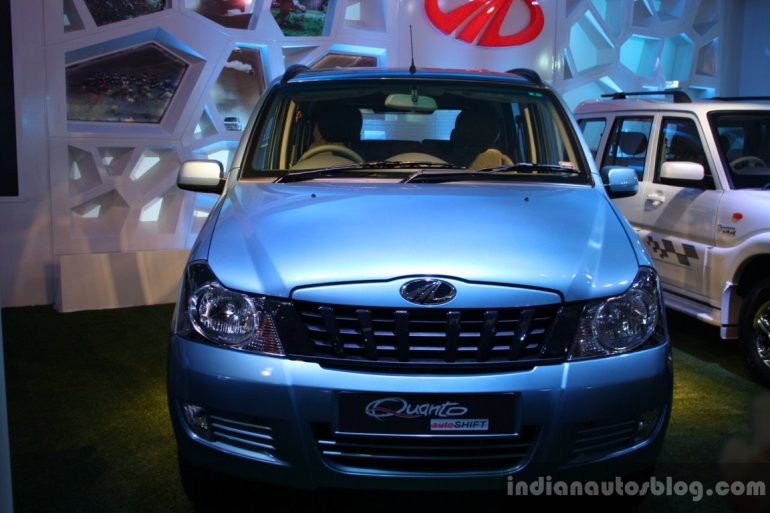 The new 5-speed autoSHIFT transmission represents a significant leap for the company and it is designed to improve the driving experience and fuel economy in an urban environment. The unit incorporates the key efficiency advantages of a manual transmission while providing for the convenience of an automatic, says the company.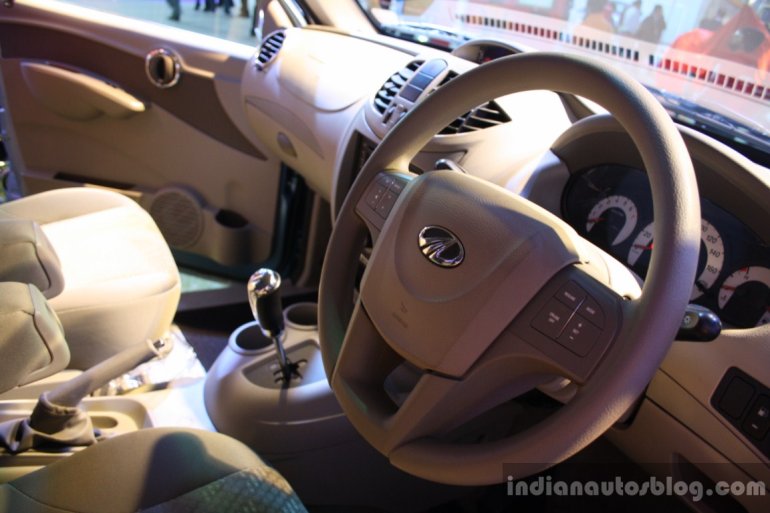 The autoSHIFT also involves an advanced ECU and hydraulic actuation system that senses demand and initiates gear changes on a highly optimized shift map that is tuned to provide higher fuel efficiency.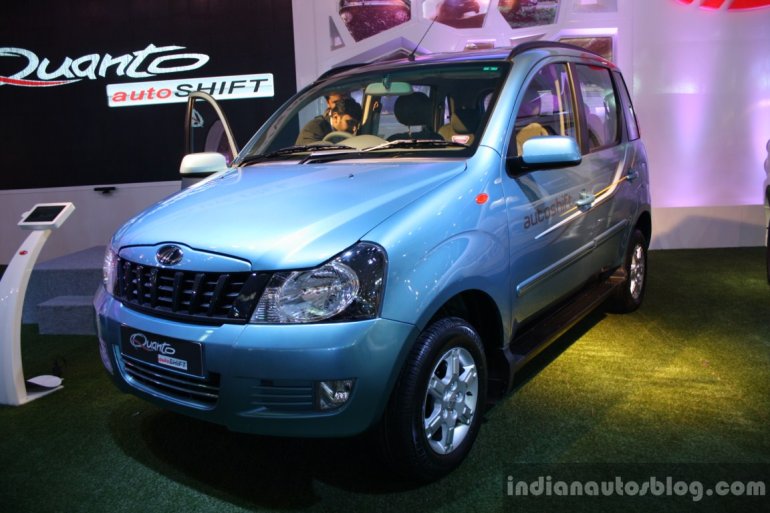 The autoSHIFT also incorporates regenerative braking technology, in which kinetic energy is recovered through an alternator and stored in the battery which reduces the need of generation during subsequent travel, which would lead to fuel saving of up to 40 liters per annum, says the company.
The display model also sports the recently launch 'Yoga Seats' and is painted in the 'Arctic Blue' color.
Mahindra Quanto autoSHIFT at Auto Expo 2014 - Image Gallery
Mahindra 2014 Auto Expo Press Release
[Can't see the press release here? Head over to SlideShare]