Peugeot branded premium scooters could be launched in India.
Mahindra Two Wheelers Ltd. announced its acquisition of majority stake (51%) in Peugeot Scooters earlier this year. While the company hasn't revealed any plans on launching the premium scooters in India, a bunch of French gearless two wheelers have been spotted in the country.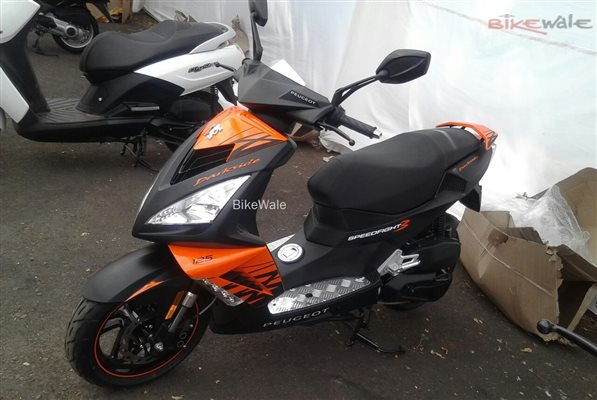 The Peugeot SpeedFight 3, StreetZone, Citystar 150 and Satelis scooters have already landed in India, apparently for R&D purposes. The SpeedFight and StreetZone are compact scooters while the Citystar and Satelis belong to the full-sized GT category and are designed for long distance journeys.
The SpeedFight 3 is available with a 50 cc two-stroke and 125 cc four-stroke engine options. The latter is air-cooled and produces 10.5 bhp. The Streetzone is a punitive 50 cc lightweight moped which is primarily aimed at youngsters with a restricted license. The 2-stroke runabout produces a modest 4.02 bhp.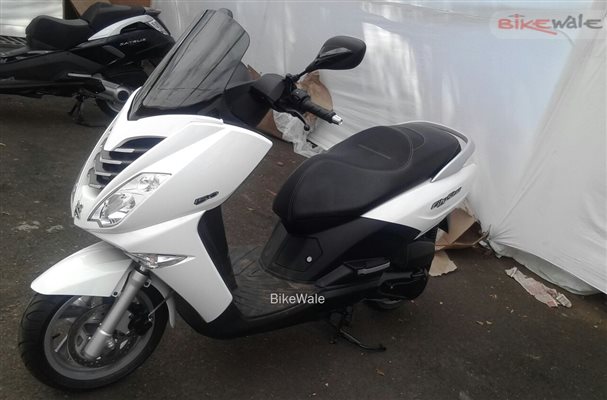 The Citystar is available in various displacements and the example spotted in India is powered by a 150 cc liquid-cooled four-stroke engine which is capable of 11.14 bhp. The Satelis tourer is available in 125 and 300 cc guises with the smaller model delivering an impressive 14.75 bhp. The performance details of the new 300 cc variant have not been released but the scooter will cater to A2 license holders in Europe.
Also read: Mahindra Mojo continues testing
Given that the automatic scooter segment in India is growing leaps and bounds, it would be a logical move for Mahindra Two Wheelers to explore the premium and high-performance scooter segment in the country. The defunct Kinetic Blaze was the only big scooter to have taken a shot at the premium segment but then, the market dynamics and conditions were far from ideal.
[Spy images from Bikewale]