Mahindra has renamed the NXR as the 'e2o' (pronounced as 'Ee-too-oh'), an official press release confirmed this afternoon.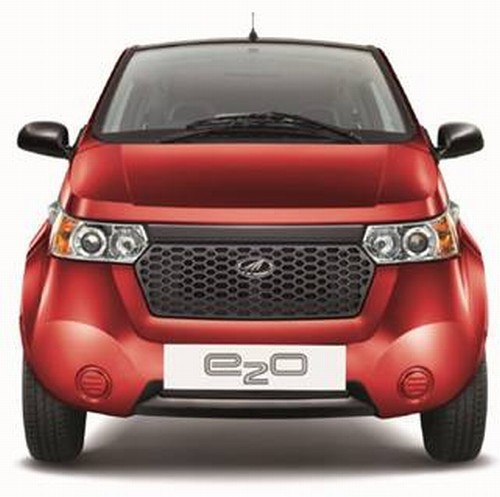 Mahindra elaborates that the e2o meets the 5 C's framework of - Clean, Convenient, Connected, Clever and Cost Effective. The e2o is the first step in the making of an entire Mahindra electric vehicle value chain and ecosystem. Prototypes of other electrified Mahindra products have been presented in auto shows or seen testing around the plant, so the claim is a transcript of the action back at the skunk works.
Extensive testing and validation is complete and the e20 has also been certified as road worthy in India. Mahindra is not disclosing dates, but says it "will be launched soon" from the new facility inaugurated in Bengaluru which has an annual capacity of 30,000 cars.

Have Mahindra's marketing men come up with something interesting this time as well? You betcha!
The 'e' in Mahindra e2o connotes for the energy of the Sun, the '2' pronounced as 'to' signifies the connected technologies in the car, while 'o', represents 'Oxygen', the medium of sustenance of life.
The e2o will be powered by Lithium Ion batteries that gives it a 100 km range, chargeable through a 15 ampere plug. In addition to this method, the e2o can be charged using the 'Sun2Car' system that converts solar energy into electrical energy, a technology that was demonstrated at the inauguration of the Bengaluru plant.
The four seater e20 was showcased at the Frankfurt Motor Show in 2009. The version bearing the Mahindra logo was unveiled at the 2012 Delhi Auto Expo and has been caught testing by readers ever since. The design of the e20 was penned by ace designer Dilip Chhabria.