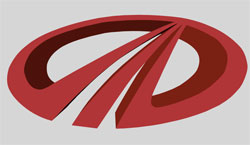 What kind of a rumor is that? Is it worth even considering such a case?
As per floating rumors, Mahindra could be working on an affordable hybrid two wheeler for the Indian market. They might offer battery packs+motor along with either petrol or LPG option.
Mahindra is not new to hybrids or hybrid technology. They showcased a Mahindra Scorpio SUV concept vehicle with hybrid powertrain at last year' Auto Expo.
Some reports in the past claim this vehicle was meant primarily for the United States market where Mahindra will start selling its products next year.
Even if Mahindra was working on hybrid scooter or motorcycle, which price band would they choose to compete? Mahindra is a type of company which first decides on the competitor and then designs a product to wipe it out. Hybrid vehicles are costly to build as they involve additional parts and customers would also have to pay more to maintain them.
If Mahindra were to seriously look at a competitor for this hybrid motorcycle that will obviously offer higher fuel efficiency, it has to be in the 100-125cc segment which makes up 60-odd percent of the motorcycle market share in India. And that's exactly where the tussle for fuel efficiency takes place everyday.
A person looking to buy a vehicle that costs above this price point is looking more in the power, pick up and top speed department. A motorcycle or scooter with a hybrid powertrain would make less sense at this price point.
So is it going to be the Hero Honda Splendor slayer, the baap of all efficiency bikes driven by the "mileage kya hai?" race of people?
Wait, will there even be a hybrid two wheeler from them in the first place? You know, such a thing has never been put on sale before.